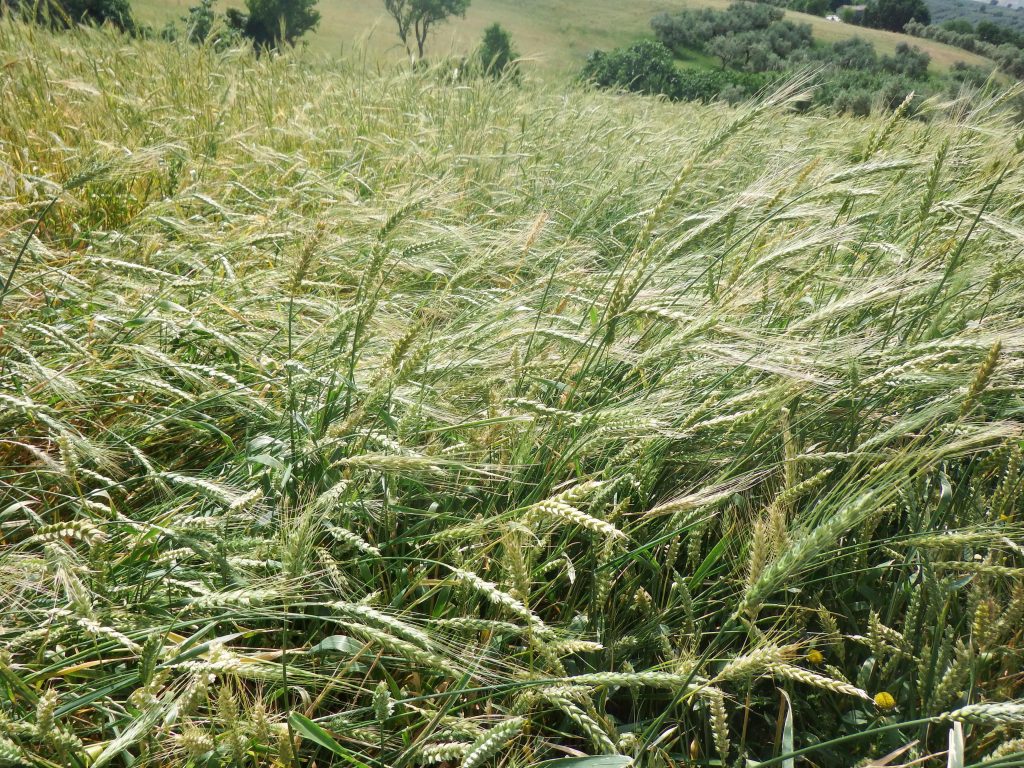 As part of Rete Semi Rurali's series of events dedicated to cereals, on 2nd June I attended the event Let's Cultivate Diversity in Modesto Petacciato's farm in San Giuliano di Puglia (Molise), on the hills overlooking the Adria sea to the east, and the planes of Puglia to the south. The event was centred around cultivation and use of evoulutionary populations (EP) of soft wheat, durum wheat and barley, which Modesto has been growing on his organic certified 30ha farm since 2011.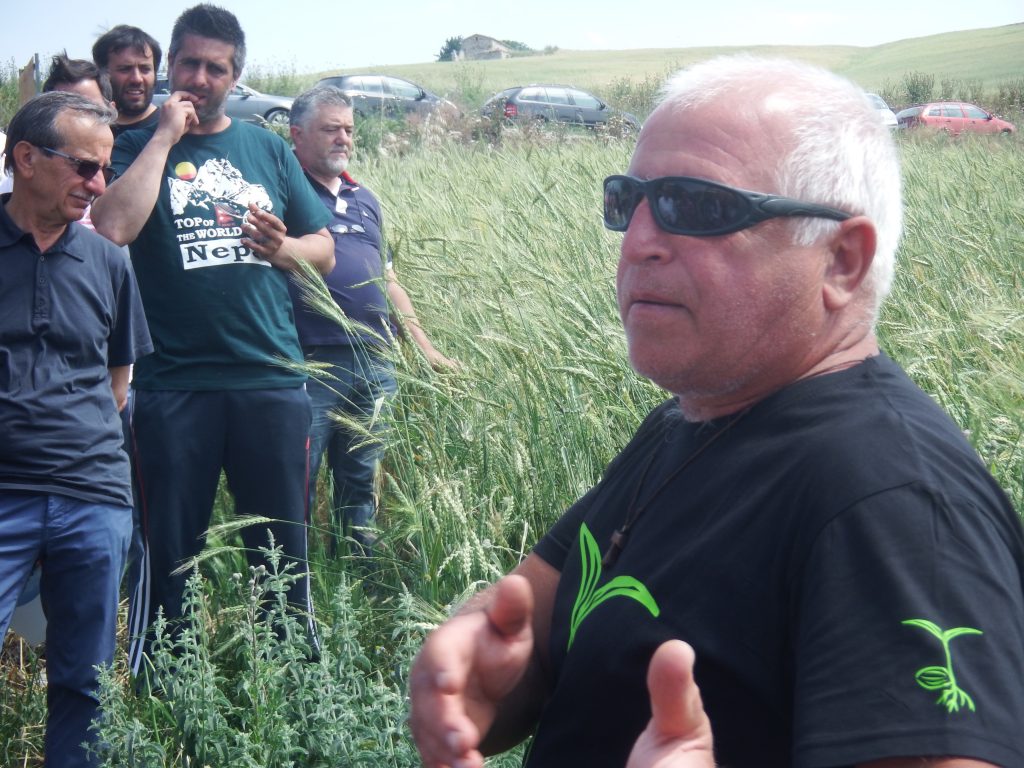 The Petacciato family decided to abandon conventional farming and start following organic practices when nobody in the area thought farming would be possible without the use of fertilisers and pesticides. Over time they invested in a food processing facility, allowing them to transform and add value to their products on farm. Similarly, by teaming with a local miller they are now able to sell top quality pasta and flour directly. This strategy paid off in an region where conventional wheat farmers are getting 150€/tonne for wheat, and in some cases don't even bother harvesting a crop which is become uneconomical for small farmers in marginal hilly lands.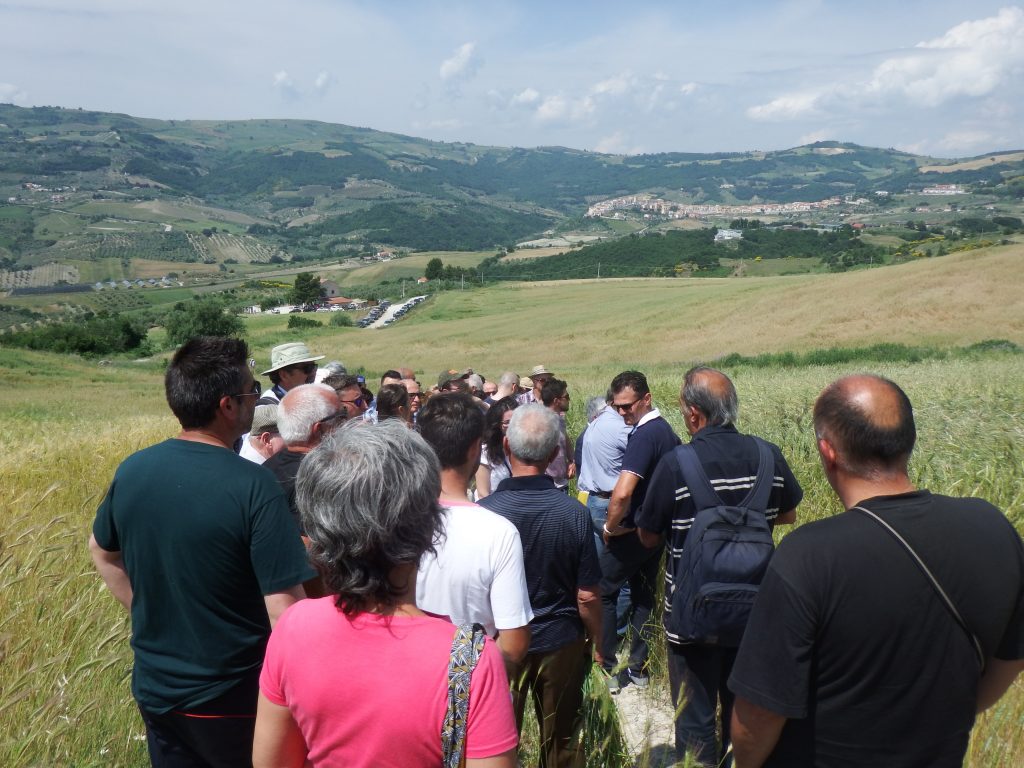 Yet, the 60 or more farmers which attended the event manifested a deep affection for a crop which is deeply embedded in their culture. Local varieties such as Saragolletta Rossa Molisana are still known and farmers are now looking with renewed interested to growing local varieties, which have gained a place on the market under the catchy term "grani antichi" (ancient wheats) and are perceived by consumers as a healthier alternative to modern pasta and bread. However, the big players of Italy's agribusiness sector have copt on the "grani antichi" too, and there's a fear that the labour of love of preserving local varieties carried out by small farmers and conservation organisations, will now benefit the usual suspects. In the last year or two, applications for registration of Conservation Varieties (the institutional term for local varieties and landraces) on the national variety list have soared, highlighting the growing appetite for commercial exploitation of heritage cereals.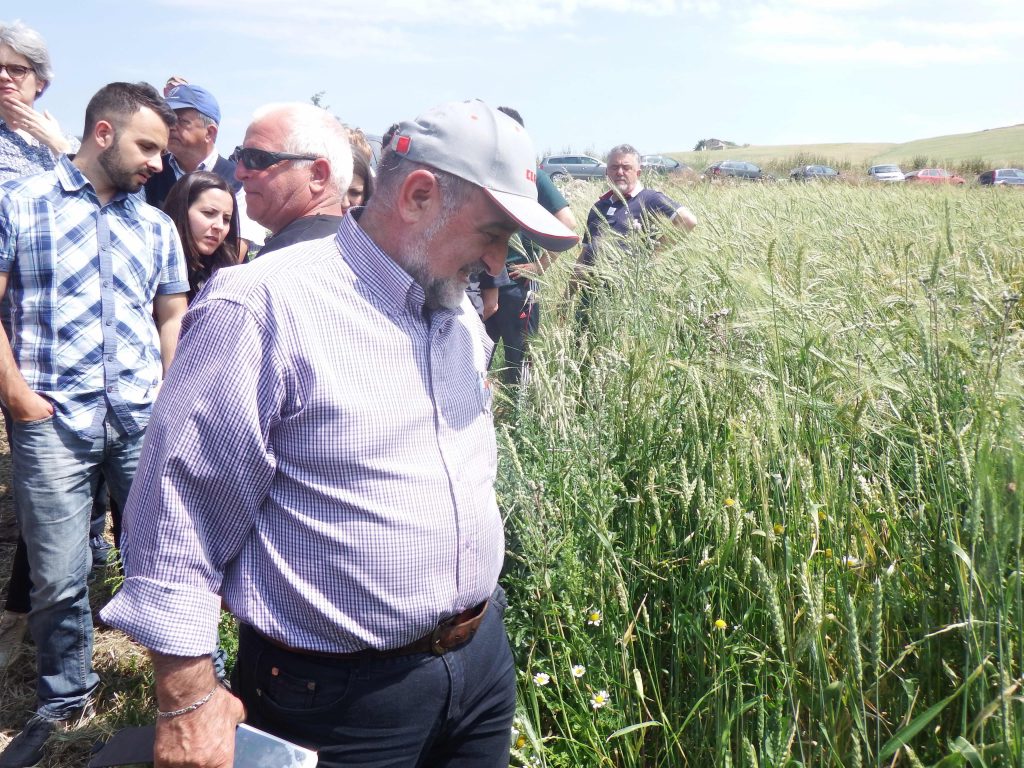 In this context, evolutionary breeding and the use of evolutionary populations as an alterative to both modern and local varieties, captures the attention and curiosity of the farmers present. A strong presence of young farmers, taking over the family farm or starting their own, indicates that word of Modesto's work with EPs has reached a wide audience of cereal growers in the area. As we examine the soft & durum wheat and barley populations, many farmers make remarks on the extremely low presence of weeds in the fields. Weed control with herbicides has become more and more difficult in the region, with Lolium multiflorum having become resistant to most herbicides. In organic farming where herbicides are not permitted, taller plants such as the ones in Modesto's fields are able to outcompete weeds, not only by smothering them above ground, but also at root level thanks to their stronger root systems. What I found most inspiring about this event, is farmer's attitude for getting together, exchange knowledge and experiences looking for new and alternative systems, that can help them adapt the way they farm to climate change and a changing socio-economic environment.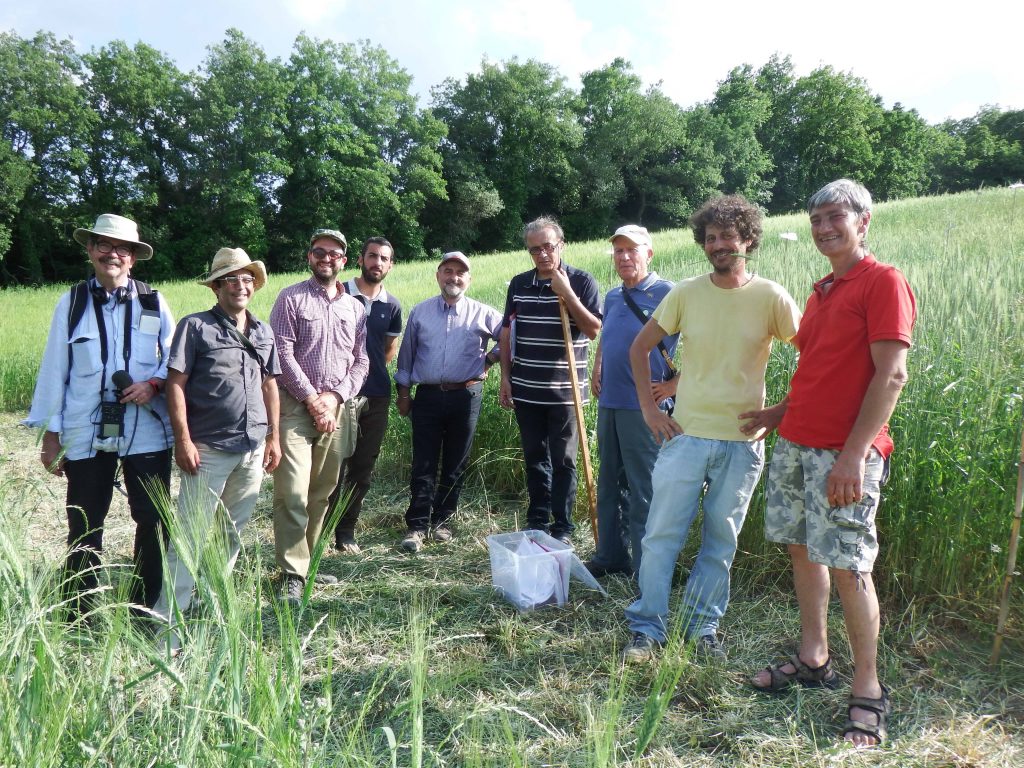 In the second half of the day we all moved to Andrea Albino's farm, who is hosting the experimental fied trials for soft wheat EPs, for a participatory evaluation of the 28 blocks (14 entries, 2 repeats). The trials are now in their third year in Molise and by the end of this year we are hoping to get a good indication on how EPs have responded to the climatic variability and are adapting to the region.