On 8-10 June 2017 at Rosario Floriddia's Farm, Peccioli, Pisa, Rete Semi Rurali (RSR) celebrated 10 years of activity with three days of study, discussion and celebration of Italy's rich agricultural biodiversity. 116 different local varieties and populations of durum, turanicum and soft wheat were standing side by side in the field displaying the wealth of diversity held by RSR in their community seed bank "Casa della Semente". Just beside this living library of sorts, the randomised block trials with 14 soft wheat and 14 durum wheat entries were ready for the participatory evaluation by the 50 delegates who arrived on the first day.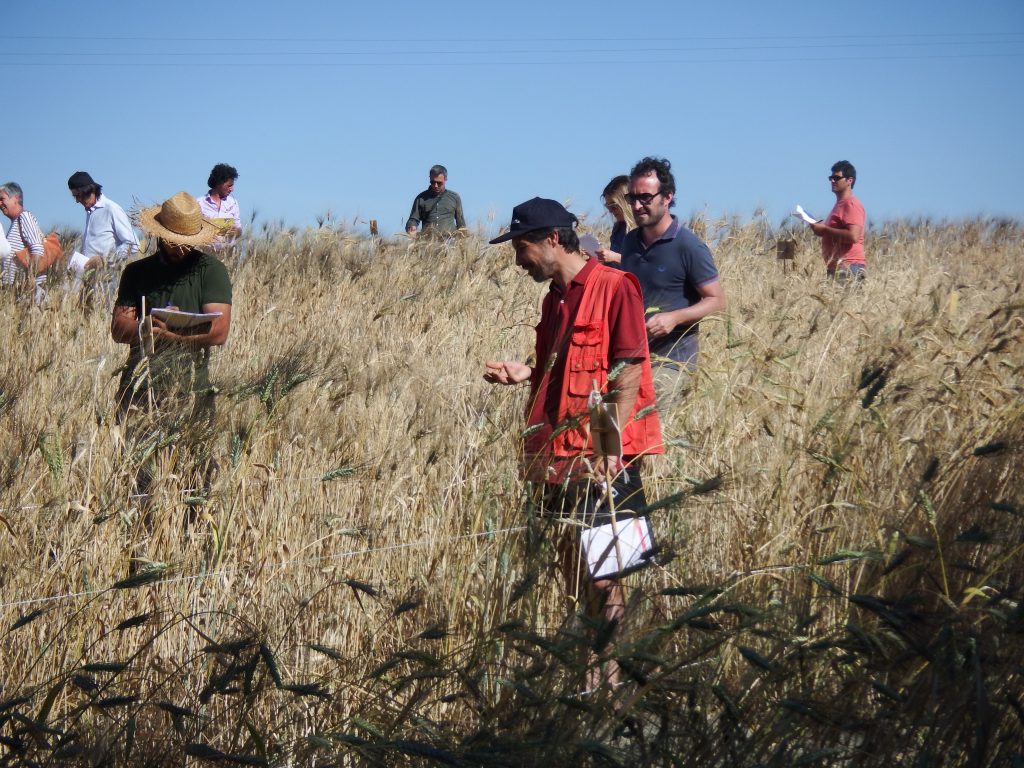 Amongst the many interesting workshops delivered during the event, was Dr Lorenzo Raggi's (Perugia University) presentation on his team's research on barley EPs performances in organic and low-input conditions, a work started over 20 years ago. Particularly fascinating the use of molecular markers to monitor trends in the genotypes' frequencies composing the population overtime. University of Perugia is now marketing Barley EP seed, developed for low-input and organic agriculture.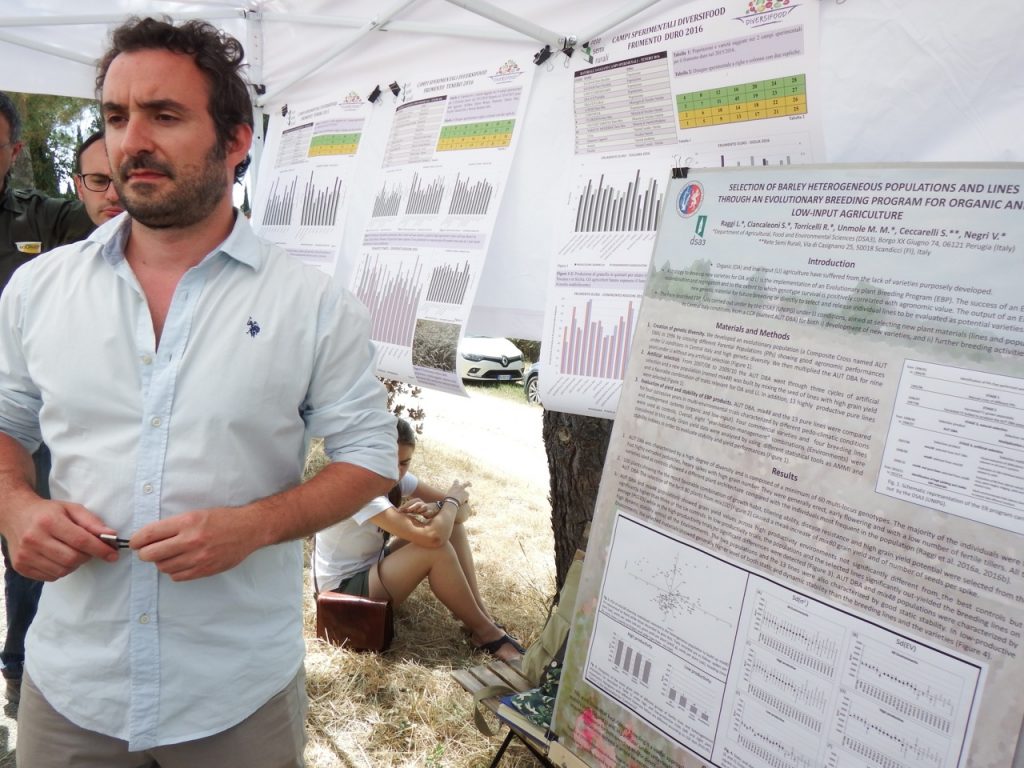 Rosario Floriddia is no usual farmer: this year his farm celebrated 30 years' certified organic management. He's been one of the first cereal growers in Tuscany to realise that local varieties were quickly disappearing, both from farmers fields and gene banks (for lack of funding and resources). In cooperation with prof Stefano Benedettelli of Florence University, he started bulking up these materials and trialling them them in his farm. Today, with a state of the art seed processing facility and mill, he is totally self sufficient for all his cereals seed needs, and processes all of his own grain as well as that of 6 neighbouring organic farms. Rosario is selling most of his flour, pasta, grain and pulses directly from the farm shop and to consumers groups in the region. He doesn't need to export, or to worry about what price wheat will fetch any year on the commodity market. Investing in quality and wise marketing translated in minimising overheads and maximising profits, generating employment and setting a model which is being studied and replicated in other parts of Italy.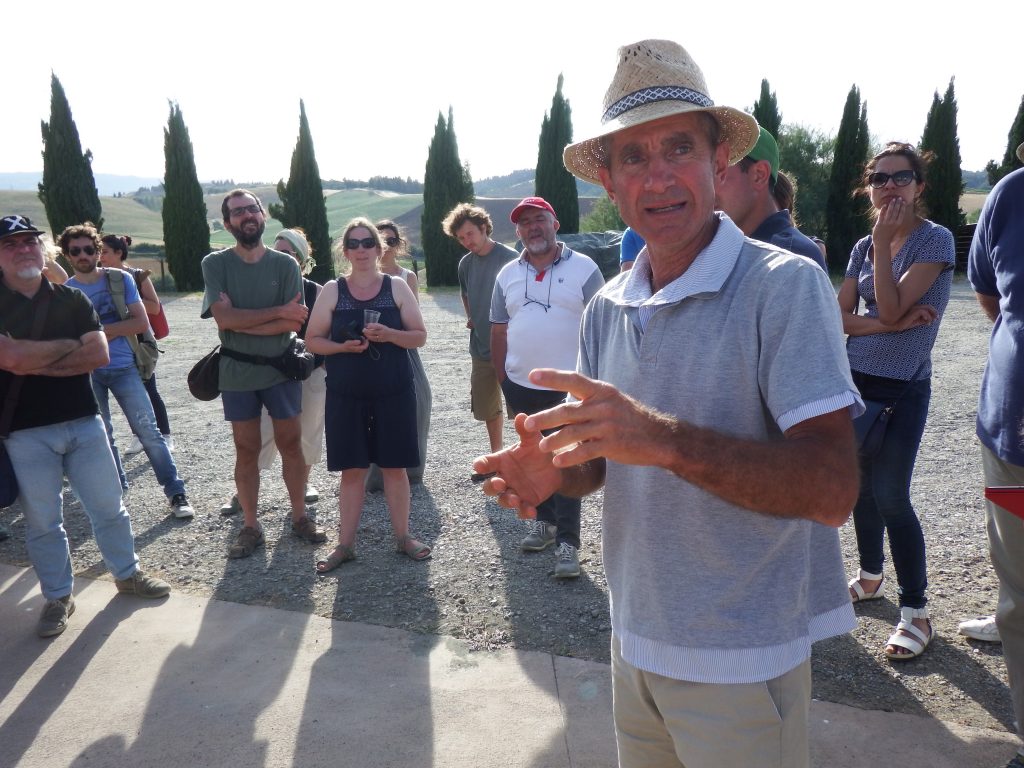 Evolutionary populations (EP) have always intrigued Rosario and since 2010 he's been growing SOLIBAM soft and SOLIBAM durum wheat EPs brought from Syria by prof Salvatore Ceccarelli, as well as prof Stefano Benedettelli's LIFE-Semente Partecipata EVOLDUR durum wheat population.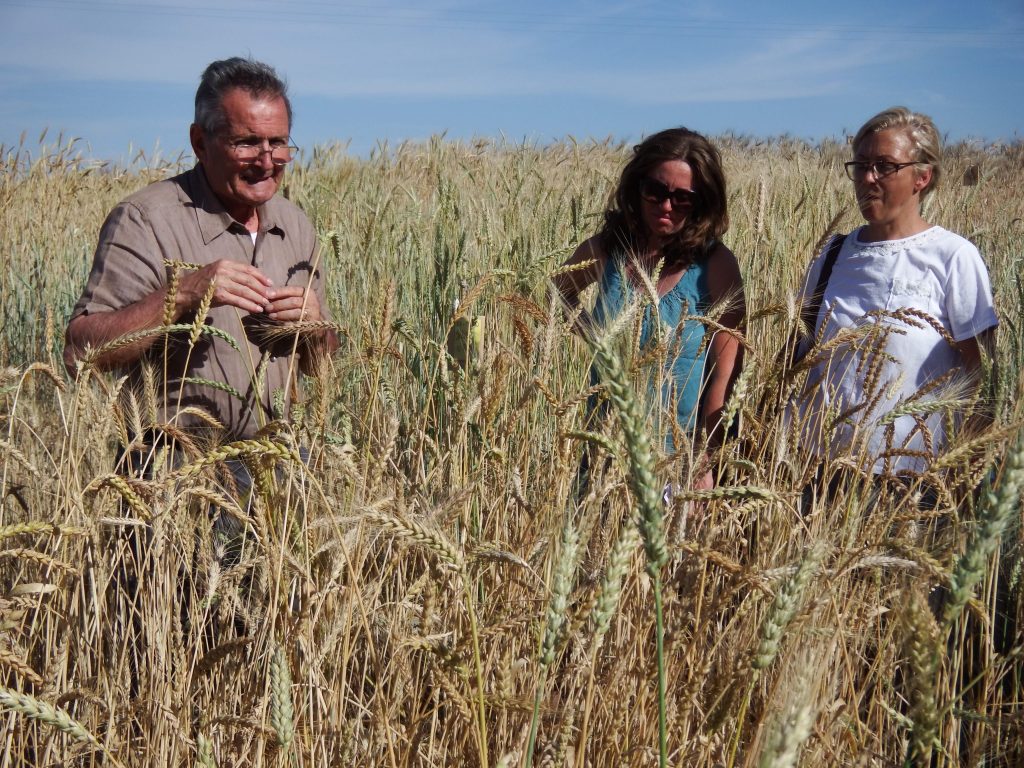 In 2016 application for marketing of seed of these three populations was filed by RSR on behalf of Floriddia: during the 3 day Let's Cultivate Diversity event this June, senior officials of Italy's Ministry of Agriculture agency CREA-DC inspected the seed multiplication fields and granted the requested authorisations. Plant health and seed quality inspection at harvest time will  follow, and if successful, the evolutionary populations will be marketed as certified seed.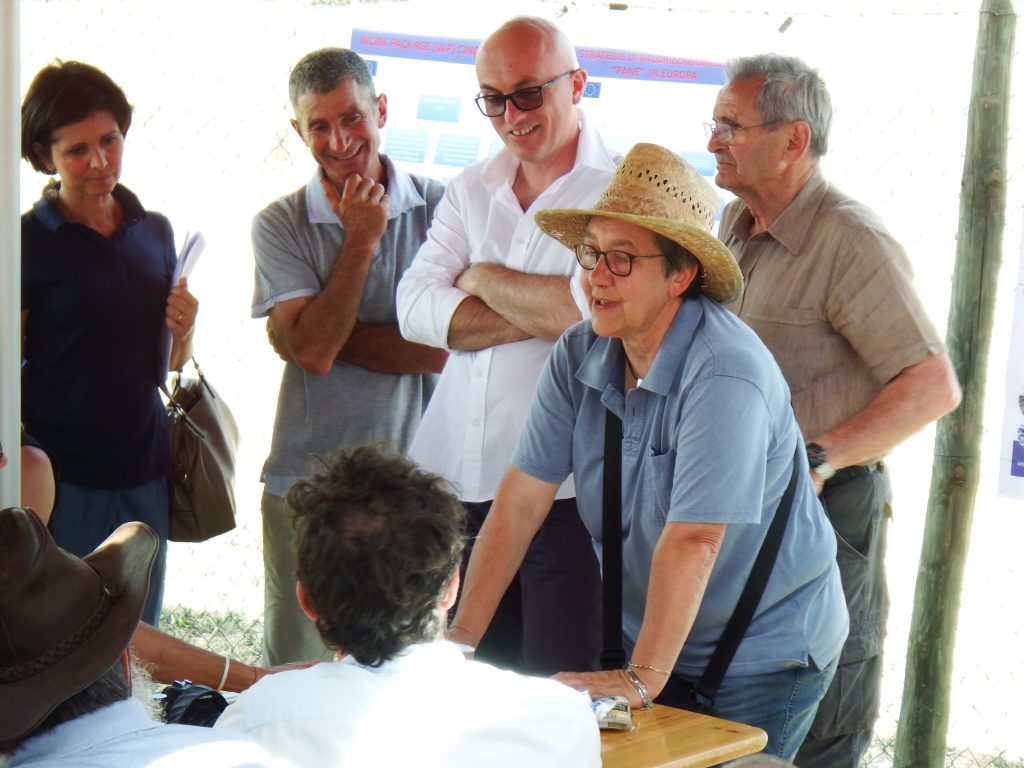 Inspector Alessandra Sommovigo described her first EP certification experience: "I arrived here having no idea on how to evaluate EPs. During my whole career I was evaluating uniformity, now I need to re-learn how to positively evaluate diversity". Italian seed certification authorities have proven very open-minded and cooperative, allowing a huge leap forward in a process which could become increasingly important for inter-annual climatic variability caused by global climate change, as this year's draught in central Italy is subtly reminding us.
Local varieties and Evolutionary Populations featured in Italian news television, in the context of strategies for dealing with the drought which is affecting Italy since last winter.