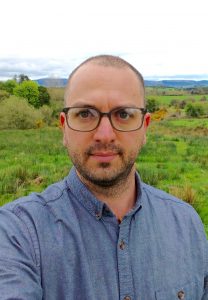 Hello and thanks for visiting my research blog!
I'm an agronomist by trade and I've been working in the field of plant genetic resources conservation with Irish Seed Savers over the past eight years.
Working with plants from seed to seed, has made me aware of the transformation that climate change is imprinting on their phenology and on agricultural eco-systmes.  Over the course of my studies and my working career, I have observed first-hand altering patterns in crop's growth in different regions of Europe.
I joined the CCAFS MSc programme with the aim of investigating adaptation options to assist farmers and small holders in increasing climate resilience through the sustainable and climate-wise utilisation of plant genetic resources. I believe this work will become increasingly relevant in years to come, particularly on marginal lands and in low-input and organic agricultural systems.
E-mail: mattibeag [at] gmail.com
Education
I just completed a Master of Science in Climate Change, Agriculture and Food Security at NUI Galway
I have studied at University of Florence – BSc Agricultural Sciences
See also my Bibliography