On the 20th May I had the wonderful opportunity to attend Biodiversity Day at the "Stazione Consorziale Sperimentale di Granicoltura per la Sicilia" in Caltagirone, the Sicilian wheat research station responsible for the conservation of local varieties, breeding and research for the wheat growing and processing sector. The station was founded in 1927 and its first director, Dr Ugo de Cillis, was one of the first Italian scientists to understand the importance of genetic resources, in a region which is one of the centres of origins of durum wheat. Under his direction, a comprehensive inventory of Sicily's wheat landraces was undertaken, and over 50 local varieties of Triticum durum, aestivum and turanicum were collected and described.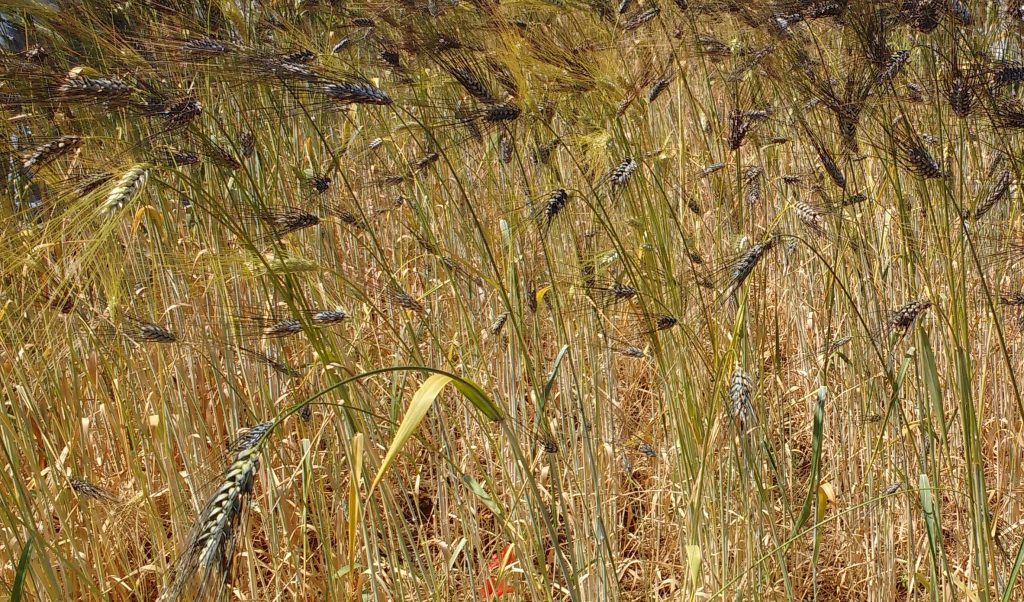 On the open day, all of this diversity was beautiful laid out in long plots offering the most spectacular view of colours and shapes.
In Italy local wheat varieties are known today by the name "grani antichi" (ancient wheat). The term is gaining traction amongst consumers and producers, due to rising interest for local foods and wheat varieties containing gluten which is easier to digest, as well as having superior organoleptic characteristics.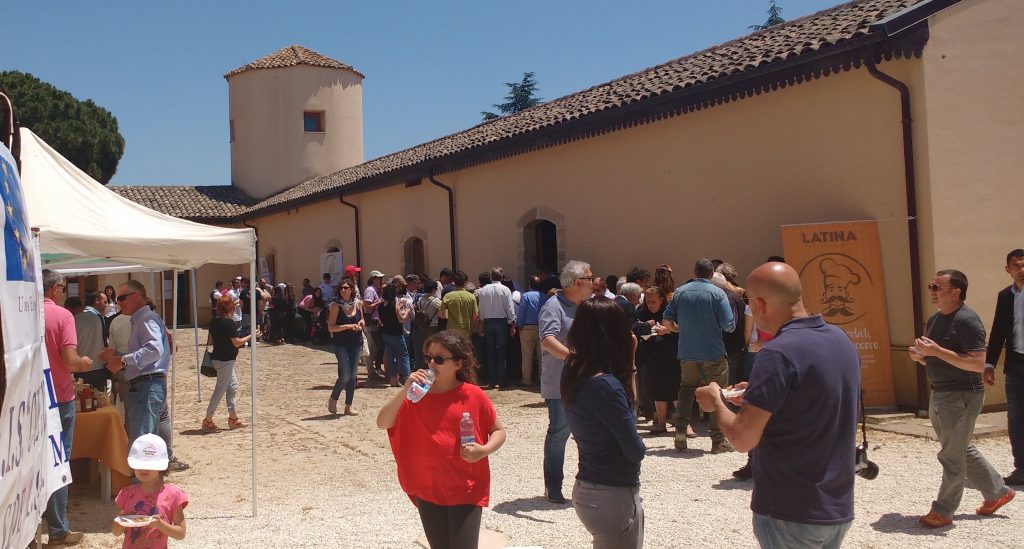 Nello Blangiforti, gene bank curator at the research station and author of the recently published "I grani antichi siciliani" (Sicily's ancient wheats) does not agree with the (ab)use of the adjective ancient to describe local varieties: "The term ancient is inappropriate but evokes a romantic, bucolic idea of something which is tied to the past and can propel us into the future. It appears to work quite well in media and communication in general. In reality, what we are talking about are proper varieties, with very little ancient about them, except for the fact that they were widely cultivated in the past. We prefer to call them local varieties, because farmers selected them over the centuries. The farmer selected the best ears, those who looked more beautiful or were more productive: hence engaging in proper variety selection (variety). The environment then defined the areas of adaptation (local). Through this process we assisted to a proper and authentic plant breeding process".