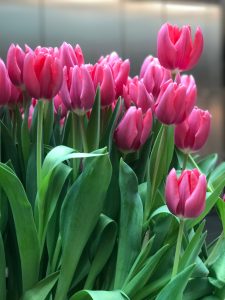 My day trip to Amsterdam along with my NUIG thesis advisor, Charlie Spillane, was quite an adventure and we had a very productive meeting with my CCAFS thesis co-advisors, Bruce Campbell and Anette Friis.
One of the benefits of arriving to Schiphol Airport in the spring…being surrounded by Dutch tulips…gorgeous, fresh and colorful.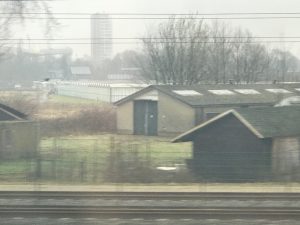 I was hoping to catch a glimpse of the incredible fields of greenhouses I have seen in articles, such as How the Netherlands Feeds the World in National Geographic, and I was lucky enough to see a mini version from the train window.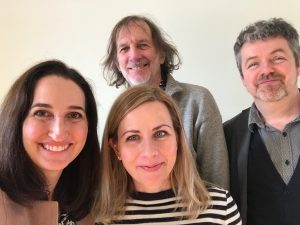 Our team had a informative dialogue about CCAFS' work and how I can support the organisation by researching new sources of climate finance for climate change, agriculture and food security research and how leveraging a collaborate partnership model may increase access to these sources of funds to the benefit of all partners involved.
I am delighted to be working with such a great group of people and on such an exciting research topic!