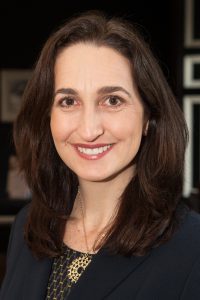 Christine Costelloe is pursuing a Masters of Science in Climate Change, Agriculture and Food Security (MSc CCAFS) at the National University of Ireland Galway (NUI Galway). Her research focuses on resource mobilization for the sector. Her current thesis research project is supported by the CGIAR Research Program on Climate Change, Agriculture and Food Security (CCAFS), headquartered at Wageningen University & Research, the Netherlands and facilitated by the MScCCAFS Program, Plant & AgriBiosciences Research Centre (PABC), Ryan Institute, National University of Ireland Galway.
She has experience in both the corporate and nonprofit sectors, including with The Nature Conservancy as the Philanthropy Writer for Corporate and Foundation Relations in San Francisco, and she currently advises Irish environmental organizations, Burrenbeo Trust and Irish Seed Savers, on fundraising.
Christine holds a Masters of Business Administration from the University of Washington in Seattle and a Bachelors of Arts in Economics with a minor in Spanish Language and Culture from the University of California, Santa Cruz. She is a Certified Fundraising Executive (CFRE), a University of California Certified Master Gardener, and holds certificates in Fund Raising and in Nonprofit Management.