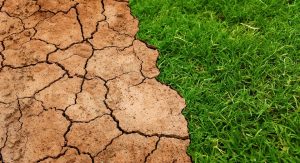 It was a challenging week for the Green Climate Fund (GCF) at its 20th Board meeting in Songdo, South Korea, where the GCF is headquartered. There were high hopes for the meeting, which was expected to result in the approval of new projects and agreement around fund replenishment as resources have dwindled to US$2.8 billion to allocate from its initial pledges as a result  of exchange rate fluctuations since 2014 and the U.S. failing to fulfil its financial commitment to the GCF.
Instead, one of the Board Co-Chair's was unable to attend due to political unrest in his country of Nicaragua, the Board did not approve any new projects nor discuss replenishment, and the meeting coincidentally culminated with the resignation of Howard Bamsey, who served as the GCF's executive director since January 2017, due to pressing personal reasons.
Many in the sector are seeing this moment as an opportunity for the GCF to recreate itself, especially from a governance perspective. Let's hope so because the countries most vulnerable to climate change impacts are depending on the activities of the GCF. The next Board meeting will be in October in Bahrain.