The numbers, and such.
Food balance sheets – FAO
The FAO's database on national food balance sheets (FBS) are our key source of information on national food supplies for countries across the world. The food balance sheet shows for each food item – i.e. each primary commodity and a number of processed commodities potentially available for human consumption – the sources of supply and its utilization.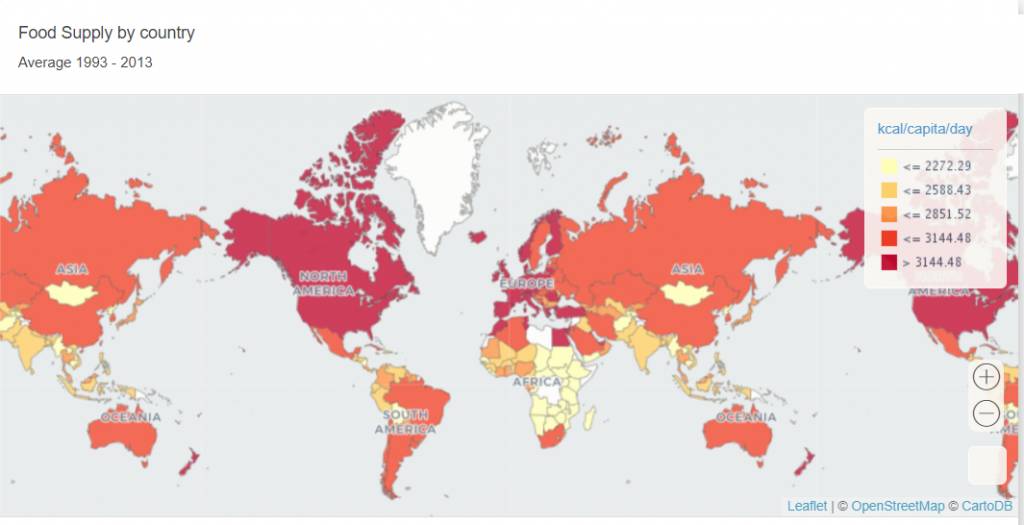 The global burden of disease (GBD) – Dietary risks
Worldwide in 2017, poor diet was linked to 11 million deaths. Among those deaths were:
9.5 million deaths from cardiovascular disease
913,090 deaths from cancer
338,714 deaths from diabetes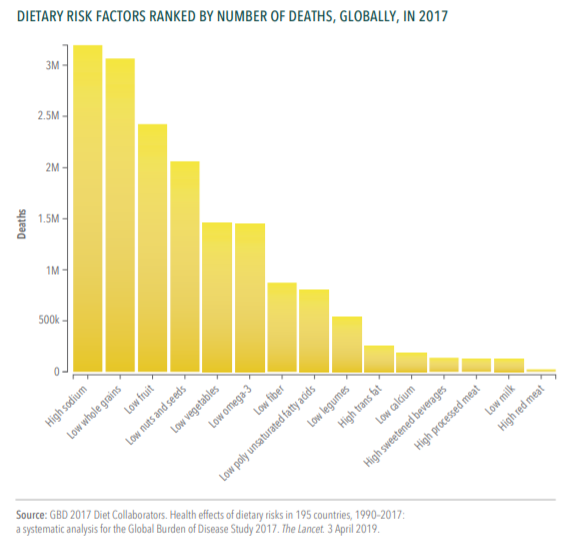 You can play with the GBD results tool and data visualisation tools as well.
Nutrition and food systems—A report by The High Level Panel of Experts on Food Security and Nutrition (HLPE), 2017
The full report is available here.
---
The changing global diet