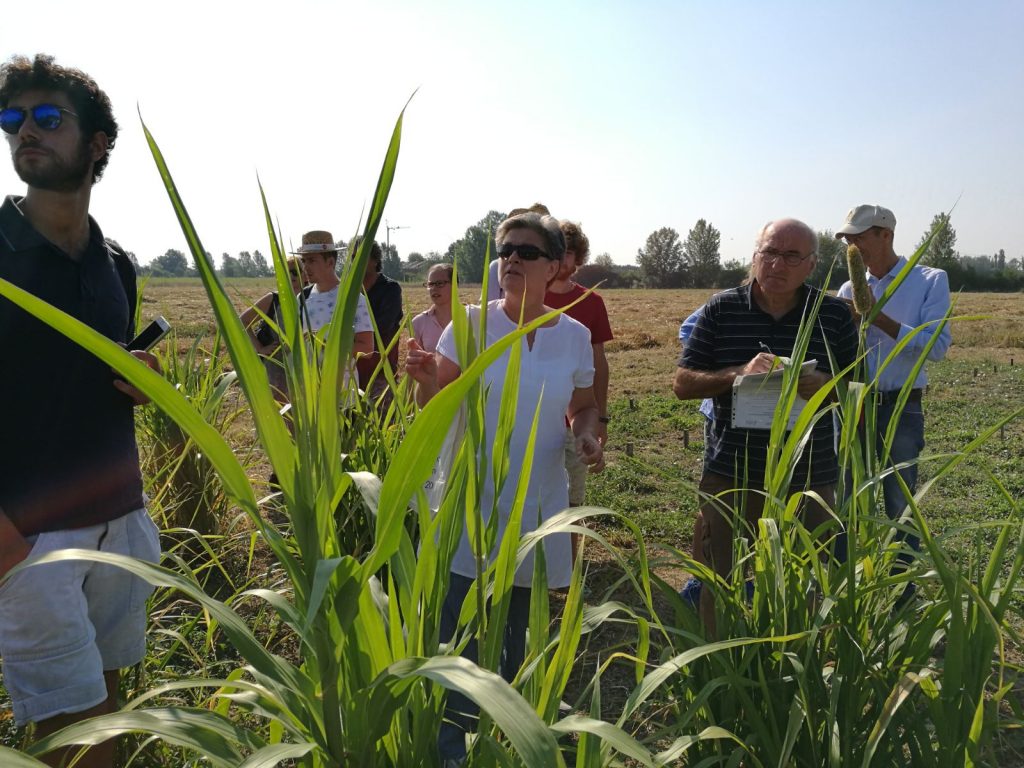 In 2017 Italy experienced one of the worst droughts on record: the Po river reached a record-low level of 3.5 m below its hydrological zero in the month of June. The Po river valley (pianura padana) stretches from the north-west region of Piemonte to center-east Emilia-Romagna. Arguably, it's one of the most fertile regions in Europe, its intensive agriculture however, relies heavily on irrigation during the summer months. Since October 2016, no significant precipitations occurred over the region, leading to an increasing hydrological deficit, aggravated by the exceptionally high temperatures recorded in June. On June 22nd the Italian government declared the state of emergency for the provinces of Piacenza, Parma, Reggio-Emilia, Bologna, Forlí-Cesena, Modena and Ravenna. This included a ban on extracting water from rivers and water bodies for irrigation. For thirsty crops, such as maize, this translated in complete crop failures, or in the best cases, yield reduced by 60%.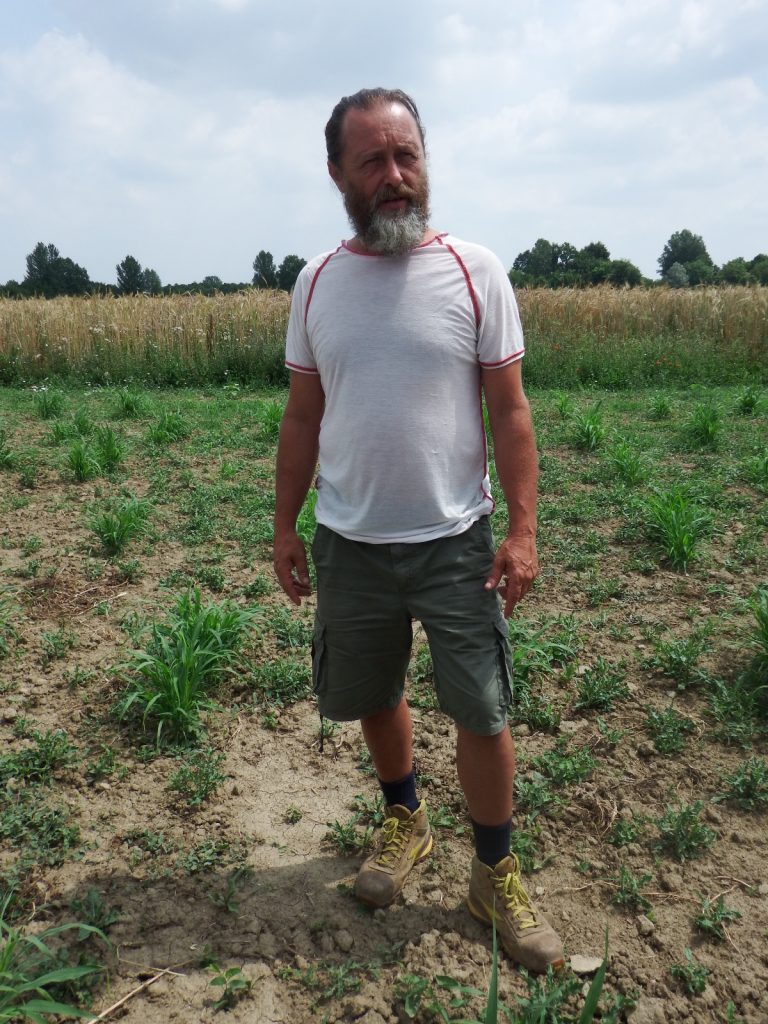 The current scenario is projected to increase in frequency over the coming decades. Some farmers have started to think about alternatives for the future: Andrea Cenacchi of Podere Santa Croce, Argelato (Bologna), is experimenting with evolutionary populations of millet this year. This spring he sowed 400 different pearl millet (Pennisetum glaucum) accessions with the aim of creating an evolutionary population.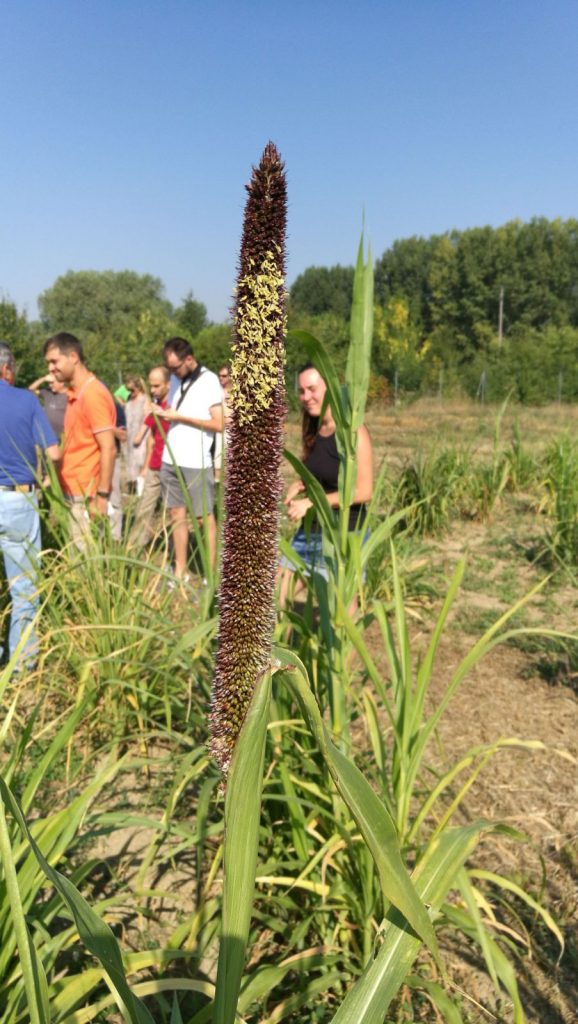 On June 17th, during the"Let's Cultivate Diversity" event in Podere Santa Croce farm, Andrea Cenacchi showed visitors the 200 pearl millet accessions, which he had sowed earlier in the year. Despite the drought, all plants grew, and  29th July, the same plants were flowering, whilst stunted maize plants were wilting in the surrounding fields.
Millet is one of the most drought tolerant crops known, and its grain have very high nutritional quality, with elevated protein, iron and zinc content. Pearl millet has a high outcrossing rate, and from next year the seed harvested should include a significative proportion of F1 crosses between the different accessions. This is the fist step in the creation of an evolutionary population, over the coming years Mr Cenacchi will continue growing his population without applying any conscious selection.