A little break is needed sometimes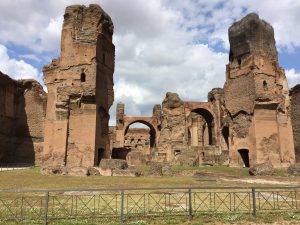 I am lucky that my Masters has managed to get place me in Rome for the Summer. While the heat is a bit too much for someone who cannot tolerate a day above 25 degrees. i manage thanks to the energy intensive airconditioning….
Luckily the warm evenings and guaranteed good weather allows for events not available in ireland. While stressful my Masters has given the opportunity if enjoying a nice evening at the Opera. at the baths of Caracalla right next to the FAO world headquarters, The Roman Opera runs an Opera set among the ruins. It allows for the beautiful use of the ruins for the retelling of classic Operas.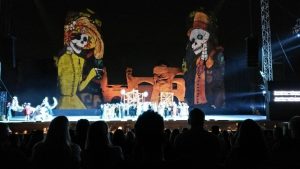 Being the clever clogs I am, I went and saw a Fench Opera Carmen, which did not help my efforts to learn Italian. A nice retelling of the story set in Mexico was I imagine a poke at our good friend who is trying to leave the Paris Agreement (though he cant…). Anyways it was a nice distraction and added something interesting to my internship here.
---