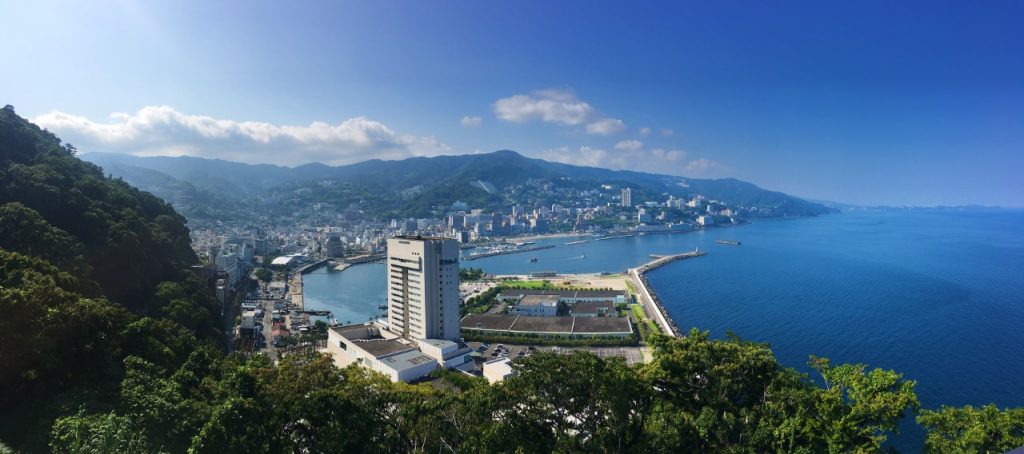 Can't believe that three months have already come and gone already! I finished up a final draft of the thesis last week and as a treat to myself, I headed down to a ryokan (旅館, traditional Japanese hotel)in Atami. Since the rainy season ended in Tokyo, the summer heat is really kicking into high gear and being next to the ocean and feeling the breeze was quite a welcomed relief. As usual, we tool the local JR line down and took the Shinkansen on the way back. The food was top notch and very fresh!
もう3ヵ月間が経ったなんて信じられない!先週、修士論文の最終案を書き終わったので、熱海までの一泊二日にしようと決めた。ちょっと急だったけど、久々旅館に泊まってないから、今回、日本にいるうちに行こうとずっと思っていた。ついに梅雨が終わったので、夏の暑さが結構激しくなってきたけど、熱海で潮風が感じられてさっぱりした。いつものようにJRのローカル線で行って、新幹線で帰ったのだ。やっぱりお食事とか、美味しくて大満足だった!
Izuna's firework show・伊豆の花火

Breakfast at the Ryokan・旅館での朝食

Garden behind MOA museum・MOA美術館の後ろの庭
Getting back to thesis progress, I presented my current research yesterday at JIRCAs and got some great feedback. I'm going to try my best and finish up everything by the end of this week so that when I go back to the states I can proof it a few more times and submit it then prepare for my presentation and poster presentation.
修士論文の進捗状況に関して、昨日は同僚とPIの前に発表できて、根掘り葉掘り自分の修士論文に対して聞かれたので、様々な役に立ったフィードバックを頂いて感謝した。提出の締め切りが迫られているので、一生懸命、今週末まで終わらせたい。なぜかというと、アメリカに戻ったら、もう一度チェックしたくてと思うということだ。
All in all it's been a great experience to learn about LCA and Vietnamese rice production, something I would not have thought much about if I didn't come here and work with the experts. Since I have some more time now, expect some more posts in the coming days!
大体において、LCAからベトナムにて米の生産まで学べるようになって、 JIRCASでの経験が非常に良くて、けして忘れられない。これから少し余計な時間を手に入れるので、ブログを更新して行きます!