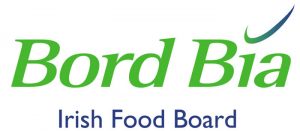 Teagasc and Bord Bia are working together to achieve a Carbon Navigator for Irish Farms and Farmers.  The aims of the project is to raise awareness amongst professionals, to put GHG mitigation on farmer's agenda, to provide a pathway for improved carbon efficency/ profitability and to support the marketing of Irish dairy and beef produce.
Some key facts to note are;
The EU average GHG emissions from Agriculture is 9%
Irelands GHG emissions from Agriculture is 33%
GHG emissions- Carbon Dioxide (CO2), Methane (CH4) and Nitrous Oxide (N2O)
Some sources of Greenhouse gases – Enteric fermentation, manure, chemical fertilizer
The economic situation helped Ireland reach its 2020 goals (of reducing GHG emissions by 20%), however, levels are beginning to rise again!
How the Carbon Navigator works
-Farmers need help identifying mitigation options
-The farmer consults with their advisor
-An assessment is carried out
-Compares results to other farmers
-Identifies potential mitigation options
-Targets are set
The benefits of the Dairy Carbon Navigator
The Dairy Carbon Navigator focuses on the 5 win-win efficiency measures;
1.Increased EBI (Economic Breeding Index)
2.Longer grazing season
3.Improved nitrogen use efficiency
4.Improved Slurry Management
5.Energy efficiency
The benefits of the Beef Carbon Navigator
The Beef Carbon Navigator focuses on the 6 win-win efficiency measures that reduce GHG emissions and increase profit;
1.Longer grazing season
2.Lower age at first calving
3.Increased Calving Rate
4.Improved Growth Rate
5.Improved nitrogen use efficiency
6.Improved slurry management
How to use the Carbon Navigator
If you find the Carbon Navigator interesting, or feel it would benefit you to have, this is how you go about getting it.
Must first receive training from Teagasc (You can contact them through email)
Once attending the training session, you will be registered
This is when you will receive a username and password
Then you can proceed to the website  – https://qas.bordbia.ie
If you have any questions in relation to the Carbon Navigator, I would be more than happy to hear from you!  You can leave a comment on this webpage, or you can email me at betioconnor28@gmail.com.  You can also look up the Teagasc website on Carbon Navigator, where they have some pdf's which can be accessed by the public.  Here you can find out, in more detail, the benefits of using the Dairy and Beef Carbon Navigator.  You can also contact me if you would like some more details on the benefits.