My first experience of field work in Malawi, or field work of any kind for that matter, was through Zewdy Gebremedhin, a PhD student at NUI Galway that has been conducting field research in Malawi for the last 2 years. Zewdy's research focuses on labor-saving technological interventions for smallholder women farmers. Her efforts and experience has led to the creation of an initiative called 3D4AgDev, a collaboration with the NUI Galway Plant and Agricultural Biosciences Center to employ the use of 3D printers in the design of labor-saving tools for smallholder women farmers in Malawi.
I came to Malawi just as Zewdy was beginning to test a new batch of field preparation tools that had recently arrived from a fabrication plant in South Africa. I was able to tag along with Zewdy and her team for the first week of field tests, and to assist in some of the initial rounds of the tests for the newly designed tools. I joined Zewdy along with her husband Ashe, and her research assistant, Deco. There were several field test sites that we visited throughout the week, two in Lilongwe district, and two in Kasungu District. The first field test sites that we visited were in Lilongwe district, about an hour's drive west from the city of Lilongwe.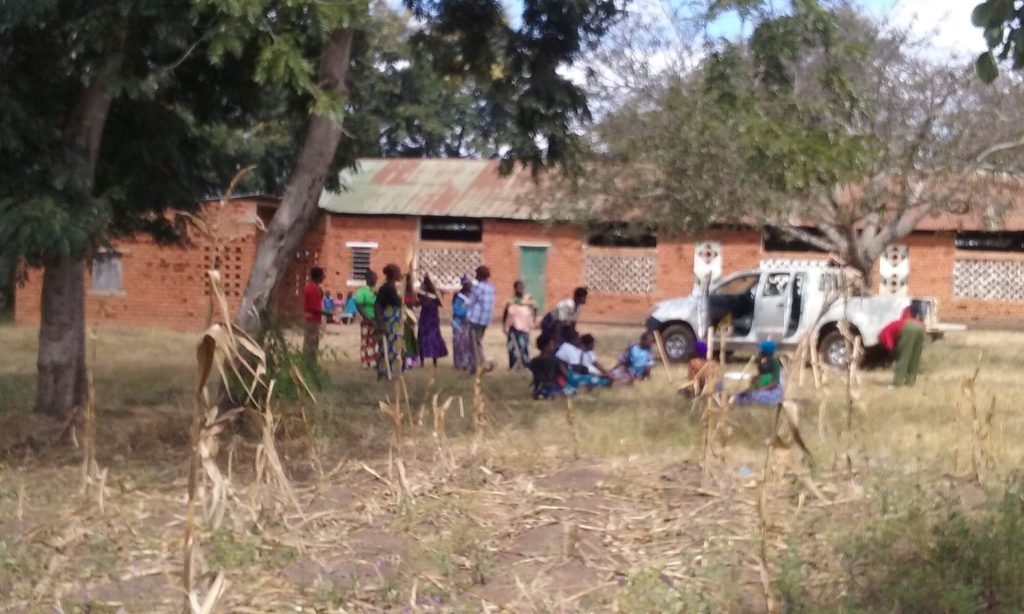 The bulk of the journey took us along rough and dilapidated dirt roads through trading centers, villages, and maize and tobacco fields. It was the dry season, and the dust was endemic, the fields bare and uncovered apart from the yellow, withered stalks of maize and tobacco that had not been removed during the harvest. The rainy season had ended a couple months earlier, but according to the 3D4AGDDEV team and the farmers that we worked with, the rains had not been enough to provide a good harvest. Our driver, Peter, had worked in the Department of Agriculture for many years and was now retired, and he told us somewhat gravely that there would be hunger this year, a lot of it. I continued to hear this unsettling prediction throughout my time in Malawi.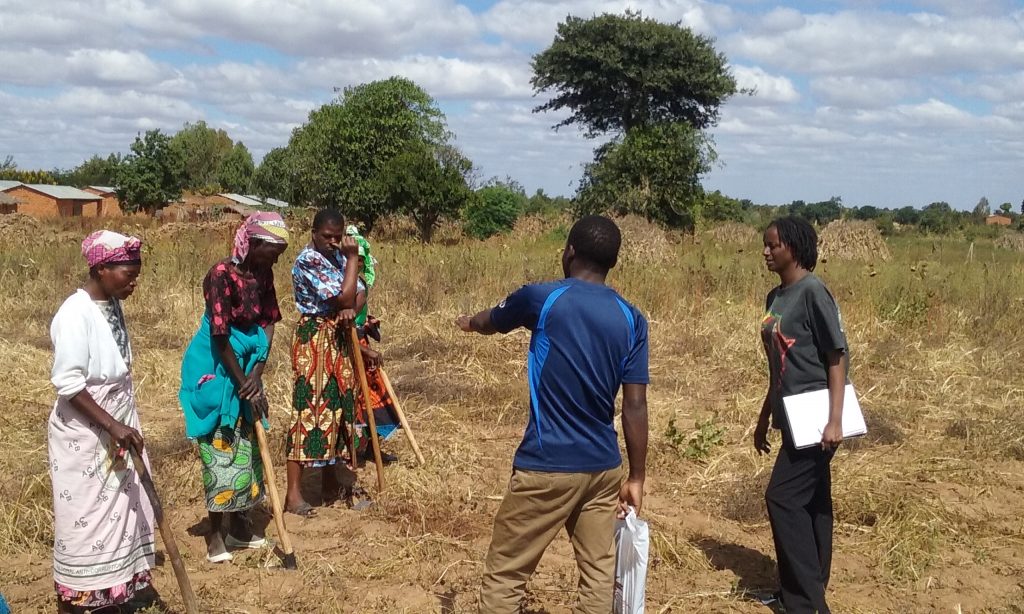 The field test sites in Lilongwe district would eventually be where myself and Willies Mwandira, my MSc CCAFS classmate, would conduct our own surveys, so the time with the 3D4AGDEV team to familiarize myself with the area and the women farmers that would eventually contribute to my own research, proved to be quite valuable. The fact that I was seen with Zewdy and her colleagues gave me a certain amount of credibility among the farmers that I could not have secured otherwise.
The other test sites were in Kasungu district in the Northern region of Malawi, about a two and a half to three hour drive from Lilongwe. Although relatively close to Lilongwe, there are a few key cultural differences between the Northern District and those further south. The predominant tribe, or ethnic group in Northern Region is Tumbuka, and the language that is spoken there is called Chitumbuka. In Central and Southern Regions, the predominant tribe is the Chewa, who speak the Chichewa language, the official language of Malawi in addition to English. The Tumbuka are an ethnic minority in Malawi, and as a result of the Chewa dominance of Malawian national politics since independence, the Tumbuka north has experienced less socioeconomic development due to the persistent tribal and local politics of the countr, and remains somewhat more marginalized than other areas of the country.
One noticeable difference between the Chewa farmers of Kabudula and the Tumbuka farmers of Kasungu was their style of clearing and ridging, and their choice of tools. In Kabudula, farmers used hoes with short handles and proceeded down the rows of ridges backwards as they cleared weeds and crop residues, and formed planting ridges. In Kasungu, farmers used hoes with long handles, and worked facing forwards as they cleared and ridged their fields. When I asked about this difference in methods and choice of tools, there was no definitive answer as to why this difference existed, aside from joking accusations of laziness among Tumbukas because they didn't want to bend down far, or foolishness among the Chewas because they wouldn't use a hoe that allowed them to stand up. Either way, the work is not easy. Rather, it is incredibly labor intensive and difficult.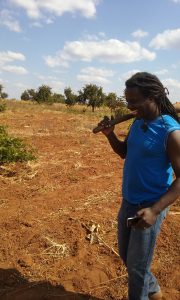 I was surprised to see so many women performing the field tests with babies strapped to their backs, but this is very common among women farmers, and Zewdy wanted to accurately reflect the working conditions of a woman farmer. The reality is that when there's work to be done, the baby comes with, bouncing along the rutted rows in the heat of the sun with their mother.
Smallholder agriculture in Malawi is characterized by a near absence of inputs, aside from government subsidized fertilizer and seed, almost no mechanization aside from post-harvest processing machines, and a glaring lack of irrigation and water harvesting. My own research would address the lack of access energy and technology access for agriculture, but also in the household. My goal was to assess the priorities and preferences of women farmers for improved access to energy and technology, in order to better understand the demands for energy and technology of women farmers in Malawi, and what interventions and changes were most important to them. My time spent with the 3D4AGDEV team was a valuable introduction to the work ahead.