Sorry Ma… I've changed me name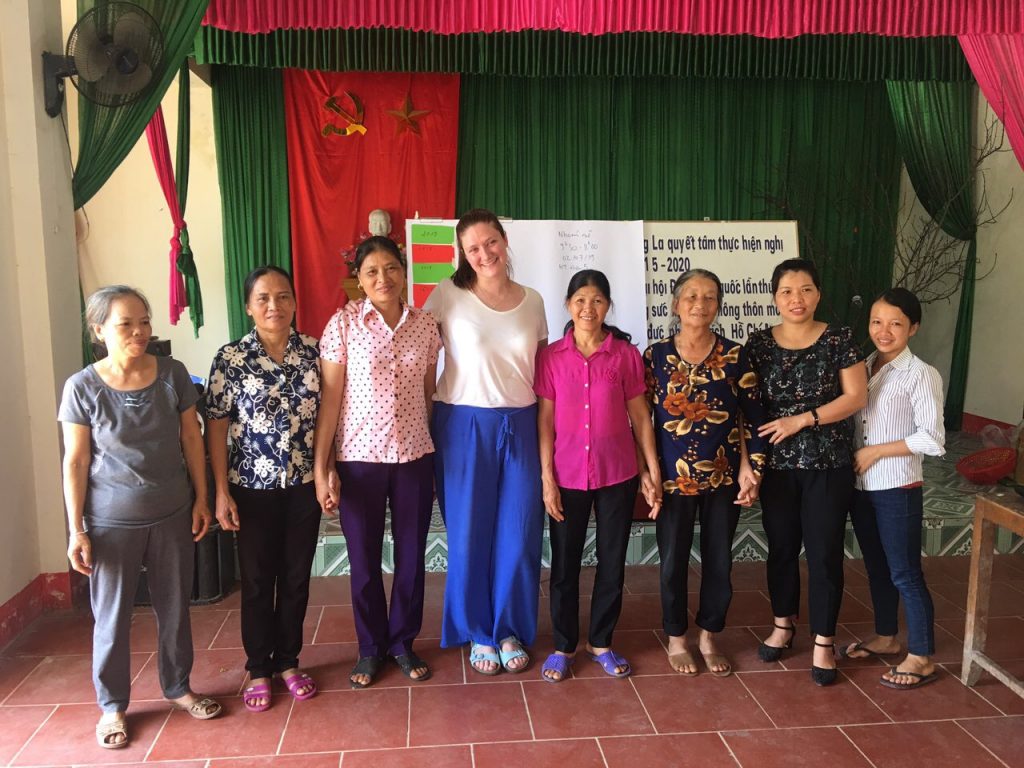 I still have to make it legal of course…..but the name is Cunningham, Ly Cunningham.
It's legitimate yes, my Vietnamese name is Ly. I introduce myself as Ly now, colleagues call me Ly and I even have a new email address…lycunningham32@gmail.com in case you want to get in touch.
This week I was warned not to introduce myself as Nat during the field trips. I was told that farmers will literally laugh at me because Nat means broken or rubbish in Vietnamese. Not the worst I thought but, O.K it's not great I'll admit. Apparently Natalie isn't a good option either because it is too hard to remember and say; hence I was rechristened Ly (which means beautiful flower naaawww).
Off I went, happy out with my new name! Of course when I arrived, the Vietnamese women we were working with decided I shouldn't be called Ly at all, and wanted to call me Snow White instead. Naturally this name came from their sheer amazement/disbelief at how pale I was (even though I thought I had a fabulous tan….gutted). Naturally, I took it all in good spirits and we took plenty of pictures together and used googled translate to help us have a little giggle.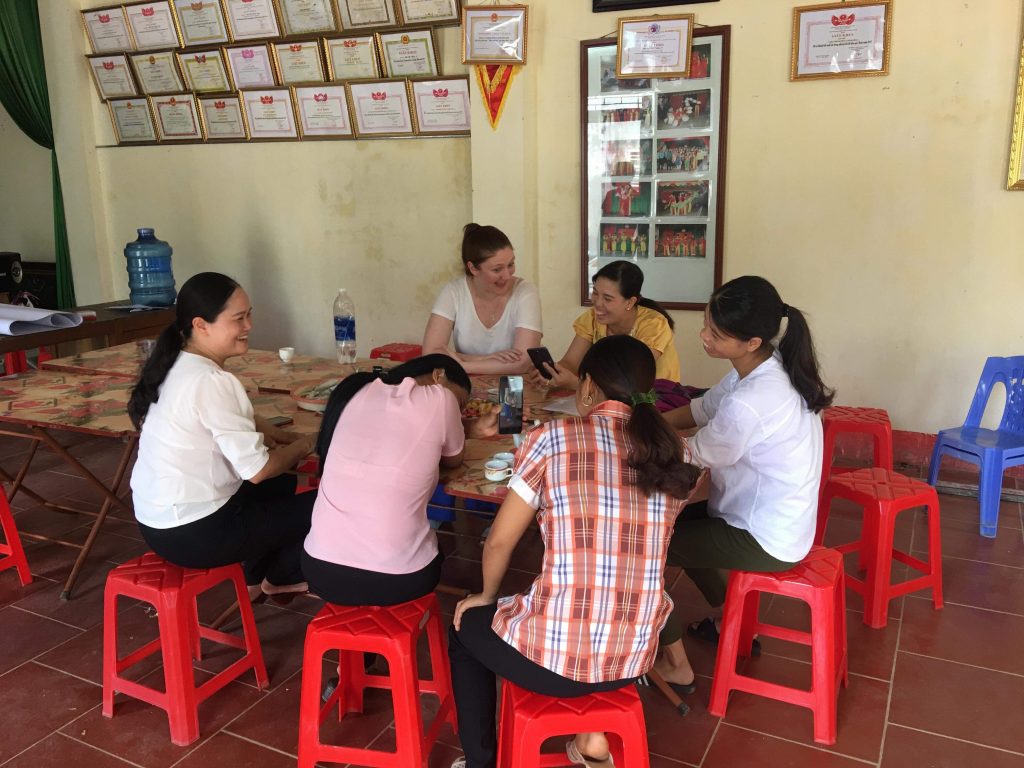 The women were all so nice to me and made me feel so welcome. I told them all about my family – my nieces and nephews and showed them some pictures. They shared with me, photos of their families and children too! They were all so warm and welcoming and I am looking forward to meeting them again in a few weeks!
---