The second objective as part of this research was to identify the patterns of precipitation in Ireland over the period 1957-2017. This was done by collecting rainfall data from weather stations across the country and inputting this data into the map showing the varying amounts of rainfall throughout Ireland.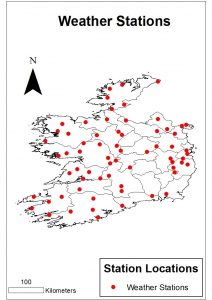 To calculate the changing precipitation patterns over time 20 year periods were examined with a 10 year overlap similar to the frost risk maps. Maps were created for each period showing how Ireland's precipitation has changed over this time. From the maps below you can see that Ireland has seen an increase in precipitation up to the present day where 1957-77 saw the lowest average rainfall and 1997-17 showing the highest levels of precipitation.
These findings are positive for Sitka spruce as the species requires at least 1,000 mm of rainfall annually for optimum growth. Many areas around Ireland are now seeing precipitation levels above the 1,000 mm mark meaning much of the country has the optimal precipitation levels for Sitka spruce growth. One of the issues with precipitation patterns in Ireland however is that summers will be 10-18% drier and droughts will be more frequent which would not be ideal for Sitka spruce growth.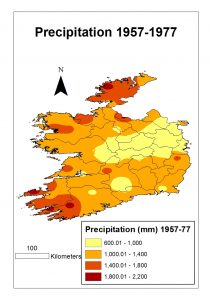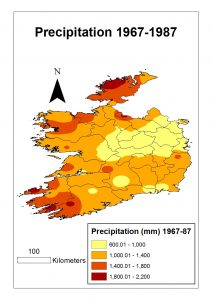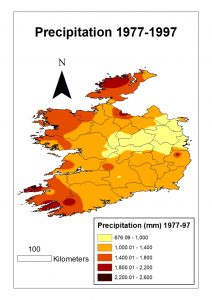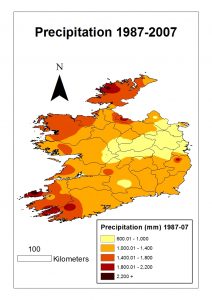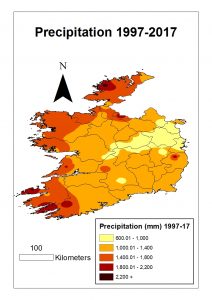 ---