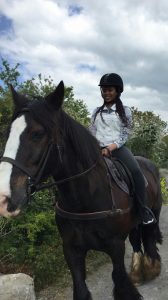 Kelebogile kekae holds a Bachelor's degree in Animal Science, obtained from the Northwest University, South Africa. For her undergraduate research project, she worked on the effect of pre-slaughter factors on meat quality. Currently, Kelebogile  is completing her MSc degree in Climate Change, Agriculture and Food Security at the National University of Ireland, Galway, and is working on her research project, focused on the impact of climate change on forage grasses in Ethiopian livestock systems.
In fulfilling her research project, Kelebogile is working under the supervisory team of the NUIG MSc CCAFS programme and the International Livestock Research Institute, Ethiopia,Feed and forage programme.
This opportunity for Kelebogile to study in Ireland and Fulfill her research project at the International Livestock Research Institute in Ethiopia is funded by the Government of Ireland- Irish Aid.
---