On Wednesday, I paid a visit to the Vietnamese Bee Research Centre (BRC). It's located in the same district of Hanoi (Tu Liem) as the IRRI office but tucked away on a quiet street beyond a river and a green interlude in the urban intensity, it feels a world away from the dust and traffic of 6-lane Pham Van Dong.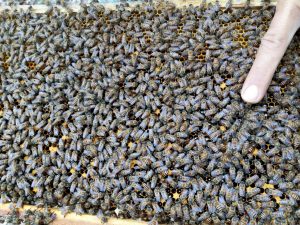 After hearing of bee losses and empty boxes from some of the farmers in My Loi, I was interested to do some fact-finding on the state of beekeeping in Vietnam. Turns out it's a big industry here: Vietnam is one of the world's largest honey exporters (largely to the USA), exporting $75million worth of honey in 2016. The country hasn't yet managed to establish a brand for itself (think Manuka), and most of the honey is exported on a low-margin, high volume basis. (Despite the non-descript nature of the exports, it's possible to find lots of different honey varieties here - coffee blossom, longan, lychee, acacia etc - and Cat Ba Forest Flower honey, a speciality of Cat Ba island fetches high prices.)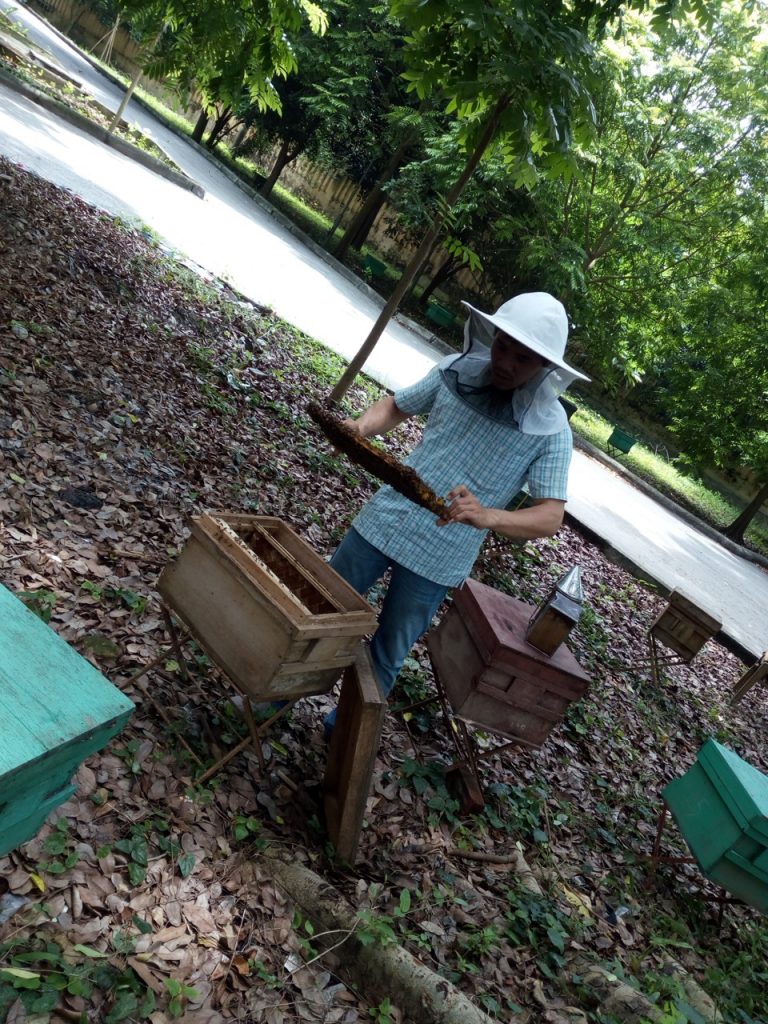 For small farmers, beekeeping on a scale of maybe half a dozen hives can be a profitable side-enterprise, and at that scale does not require migrating colonies to follow nectar sources. It is also suitable to keeping the native Apis cerana, notwithstanding its tendency to abscond. Commercial beekeepers tend to use bees of European origin, Apis mellifera.
The BRC have developed what seems to be a really thorough and well thought out participatory system for training farmers, and have already worked in a neighbouring districts of Ha Tinh province, where beekeepers suffered large colony losses last year due to flooding. Maybe it's something that could be integrated with the CSV model in My Loi?
For more on participatory beekeeping training, see the following interesting youtube video: