Brexit: 12th April Looming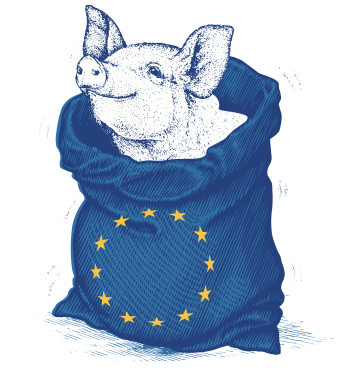 All we seem to be hearing and seeing on the TV, Radio and Internet in the last few months is the looming effects of Brexit on both the UK and Ireland. Everyday there is a new update and we wake up to Teresa Mays attempt at extending Brexit further and further.
As I am working alongside Devenish, a northern Ireland based company, I have been submerged into the fears of post-Brexit. Devenish CEO Richard Kennedy has said Brexit will cost Devenish approximately £1.7m next year. For many farmers in Ireland, especially those in the North have huge ecomomic fears for life post Brexit. Lack of the unknown and progress is causing huge anxiety to border pig farmers and businesses. Many farmers have fields in the ROI and then 1km down the road they have the rest of their land across the border in Northern Ireland. They do not know what rules and regulations they will come under- trading tariffs, veterinary, fiscal and environmental.
Many thoughts and questions have been running through my mind in the case of a no-deal Brexit. "What if there is a hard boarder?" "What if they wont let me pass with my big white transit van?!" "What if they wont let me "export" the pig faecal samples back to Galway?!!" When I think of applying for a Green Card, I have always thought of me jetting off to somewhere exotic for a few years to work – not driving to Co. Tyrone!! Ridiculous as it sounds this has been come a reality and many people are in preparation for a no-deal brexit and all its possible outcomes. Nobody quite knows what the outcome will be and has become an anxious waiting game for many.
---