Molweni!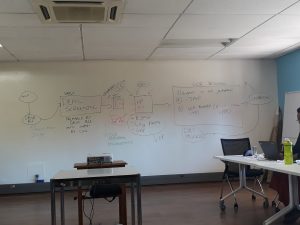 On Tuesday, I attended a GCF and GEF projects pipeline workshop, at DBSA. The workshop was absolutely informative. I learnt about the whole project pipeline from the request of project proposals, transitioning projects from pre-feasibility state to bankability, sending them to the GCF/GEF secretariat for inputs and then the GEF/GCF board/council makes the final decision on funding. Amongst other things, the following components of the projects pipeline were scrutinized:
The status of each of the projects in the pipeline – including project implementation stages and implementation plans.
Any project implementation issues
Contractual / financing arrangements.
Environmental and social safeguards assessments
Gender action plans
Monitoring and evaluation considerations
Monitoring and evaluation and reporting.
Roles and responsibilities.
Moreover, what was interesting was that GCF and GEF has an advisory panel who gives inputs on projects, after reviewing them. And also after submitting the concept notes to the GEF, which is a summary of a proposal, the GEF gives funding which is called the Project Preparation Grant. This type of funding assist project developers financially, to cover costs that are incurred when transitioning projects to a technically, financial and sustainable sound state.