Hi again and thanks for making time to read this blog 🙂
Today I'm going to briefly write about the research methods that have underpinned my research on climate change, livestock, dairy-intensification and gender. Selecting the right research methodology is important as it determines how one answers the both the key and sub-questions of the said research.
There are many research methods that one can consider in conducting research, these considered to be within the frameworks of quantitative or qualitative methods. Quantitative research methods are mainly statistical and mathematical, so quantitative studies are normally desktop kind of studies. Qualitative methods, on the other hand, are less numerical and are centred on, gathering data through interviews, focus group discussions, observations etc. and developing a solid narrative from which to base your argument. According to Snape and Spencer (2003), the qualitative method locates the observer in the community/area that they work in and is as such flexible in so far as its research design is concerned. As such it is interpretive and requires that one considers multiple variables affecting the main research variable directly and indirectly.
The research questions that I want to answer in this research are the following:
1. How has dairy intensification affected men and women's adaptive capacities to climate change?
2. How has dairy intensification contributed to the differential control of livestock and resources by men and women?
My research questions as you can see are HOW questions, this meaning that I am interested in perceptions and the social variable that is men and women farmers. As such the qualitative research method fits. Considering that I enjoy talking to people and sharing thoughts and ideas, I find this approach even more fitting because although its work, it's still interesting.
So my research design included conducting FGD's and Key Informant Interviews (KII's) with women and male farmers in two regions in Tanzania namely Morogoro (Madoto & Manyinga) and Tanga (Kibaya & Wena). I conducted a total of eight FGD's with about 9-11 people in each. I further conducted eight KII's selected from the group discussions. The research questions were conducted in KiSwahili which is the official language in Tanzania…thankfully because of this I can now say a couple of words in KiSwahili and sort of have a conversation with someone in the language…(Key words in that sentence being SORT OF 🙂 ) I did this over a period of two weeks, so I was pretty exhausted at the end :P, and had a lot of data that I am still trying to grapple with.
In dealing with the data that I collected I am using a really cool software called NViVO which is so much fun to use and makes the data analysis really interesting and more visual than the hard core, old school way of analysing qualitative data.
I MUST mention though that it is VERY IMPORTANT for the question of consent to be addressed whilst conducting research, as such it was important for me to request permission to speak with the participants as well as to use the content of our conversations for my research. It was also important that I request permission to take and share the pictures that I took while on the field… Unfortunately I will not be posting all of them, but I can assure you with my selfie game being on point, I took lots of pictures and lots of fun was had with some of the people I met on the field. More than anything it was really reaffirmed to me what my passion is, and in one word I'd say; people.
As an aside, I must mention that I was very happy to be in Morogoro as this place shares a deep history with the liberation movement in my home country South Africa, and it was just amazing to finally be in a place I'd heard about a lot since my first year Politics class.
Please like share and post questions or comments to this blog post, and keep your eyes out for the next blog…hopefully in a few days.
P.S The above would be considered consent 😉
Asante Sana (Thank you very much)
#Tanzania #Morogoro #ILRI #ResearchMissions #ItuMafatshe #Gender #ResearchMethods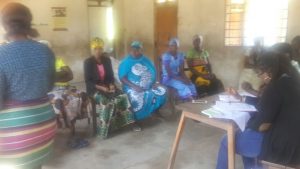 FGD underway in one of the villages selected for study in Tanga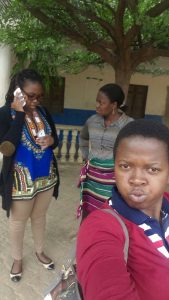 Hard at work and taking selfies at the same time with Atu and Safiness, who taught me all the KiSwahili I know 🙂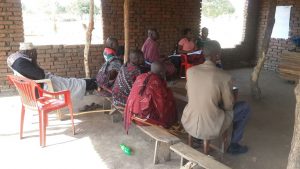 Another one of the FGD's in Morogoro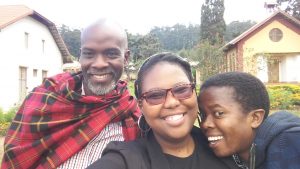 A selfie a day kept the energies on high!#TheCrew #Tanga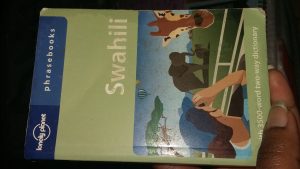 This little book came in very handy! #KiSwahili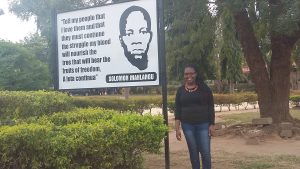 Taking a moment to consider the history of my country and say a prayer for South Africa at the Soikone University of Africulture #SolomonMahlangu campus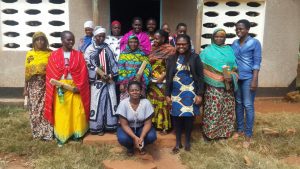 My passion in picture form #Women #Africa #Development #MbokodoLeads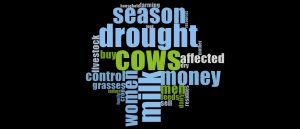 Word clouds are really cool and powered by NViVO