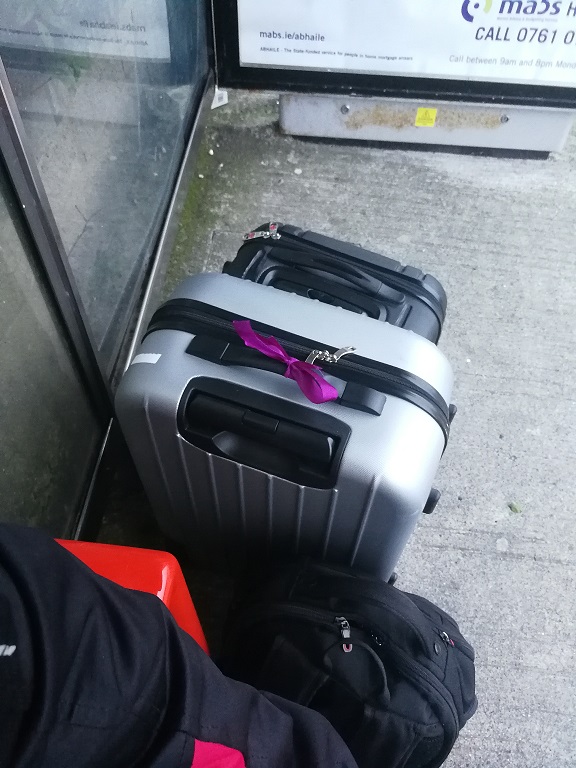 I left my home in Athlone at about 6.15am on Thursday the 3rd of May and arrived in Jomo Kenyatta International Airport, Nairobi at about 2.30am on Friday the 4th of May. My travel day involved a bus from Athlone to Dublin airport, a flight to Ataturk International Airport in Istanbul, and a final leg to Nairobi.
when I arrived in Nairobi I was met by a driver who was organised by my hosts in the International Livestock Research Institute (ILRI) and taken straight to my lodgings directly opposite the gates of the (Biosciences eastern and central Africa) BecA-ILRI Hub a few kilometers west of Nairobi Central Business District.
The following day was mostly taken up with signing contracts, getting security clearance approved, getting to know the campus and my new work space in Mara House with the rest of the CCAFS team and meeting my workmates and two of my supervisors. The rest of my weekend was spent getting over jetlag, figuring out where to get groceries and essentials, and adjusting to the elevation here in Nairobi (1795 meters above sea level, or 5889 feet in old money). To be honest, the elevation was the biggest issue for the first few days thanks to my initial lodgings being on the 4th floor of an apartment block, so lots of stair climbing.
Since then I've been working with my supervisors on site here in Nairobi (John Recha, Catherine Mungai, and Maren Radney) to refine my research question and objectives for the project and to work out a timeline for my work plan, working on my literature review for my thesis, moving house (I now have a really nice ground floor flat share with my classmate Mercy Fakude), applying for permits and licences to do my field research and data colelction, some desk based research of secondary data, and of course getting used to getting around and exploring the amazing city of Nairobi.
About Nairobi, it's massive, the city sprawls about 45 kilometers from east to west, sandwiched between Nairobi National Park in the south and hills in the north, with over 6.5 million people living and working in an area smaller than County Louth.
It's hectic, traffic is borderline terrifying, the matatus and trucks weave between car and bike traffic like they own the road and always have right of way, but somehow it works. The markets are abuzz from sunrise until well after sunset, and the city's cafes, restaurants, bars and venues seem to always have a steady stream of young Nairobians and expats to keep them busy.
But it's the people that make the city and so far the people I've interacted with in ILRI and throughout the city have lead me to feel extremely "karibu*" here in Kenya.
Asante sana** for taking the time to read my blog, I promise the next update won't take as long.
Swahili words of the day:
* Karibu – Welcome.
** Asante sana – Thank you very much.
---