5th International Rice Congress: Singapore 2018
I had the privilege of being invited to the 5th International Rice Congress in Singapore from the 15th to the 17th of October at the world famous Marina Bay Sands complex.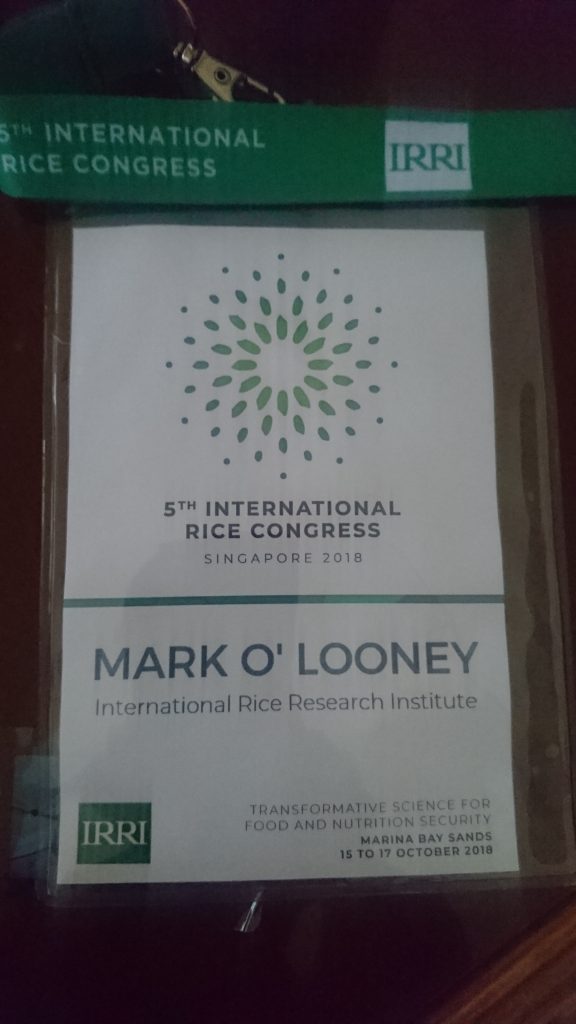 It was a fantastic experience. There were many keynote speakers from different backgrounds and these informative talks took place in the mornings with closed presentations in smaller rooms in the afternoon. Coffee and lunch breaks were brilliant opportunities for networking and there was an exhibition of private companies on display too. IRC 2018 set up an app where people could organise 1 to 1 meetings and this turned out a great learning experience. I met people from different backgrounds and they were very interested in 3D printing and how it could help agricultural machinery. Overall a brilliant learning experience.
---
Comments are closed.