3D printing project in Cambodia
On September 25th 2018, more than a year after graduating from NUI Galway, I left Ireland for Cambodia to resume work on 3D printing and it's potential benefits for agricultural machinery. This time I'd be based at the Royal University of Agriculture (RUA) in Phnom Pehn, Cambodia. The project would be similar to the one we conducted in the Philippines. This time the collaboration of NUI Galway and IRRI would be joined by RUA.
It was a hectic start with a day of travelling and no delay was made when I arrived. Once I walked out of arrivals at the airport, the sound and smells were reminiscent of my time at the Philippines. It definitively put a smile on my face despite the jet lag having more than kicked in. I grabbed a taxi and quickly got the guesthouse at RUA where I'm currently staying with Gerald whose working on the 3D project, representing IRRI.
A meeting was organised the following day for the project. Dyna, Lytour, Makara and Gerald were present and we spoke about the general background to the project. It was decided that we'd do our visits the following week where we would interview repair specialists, part suppliers and manufacturers in the north, north west, north east and south of Cambodia.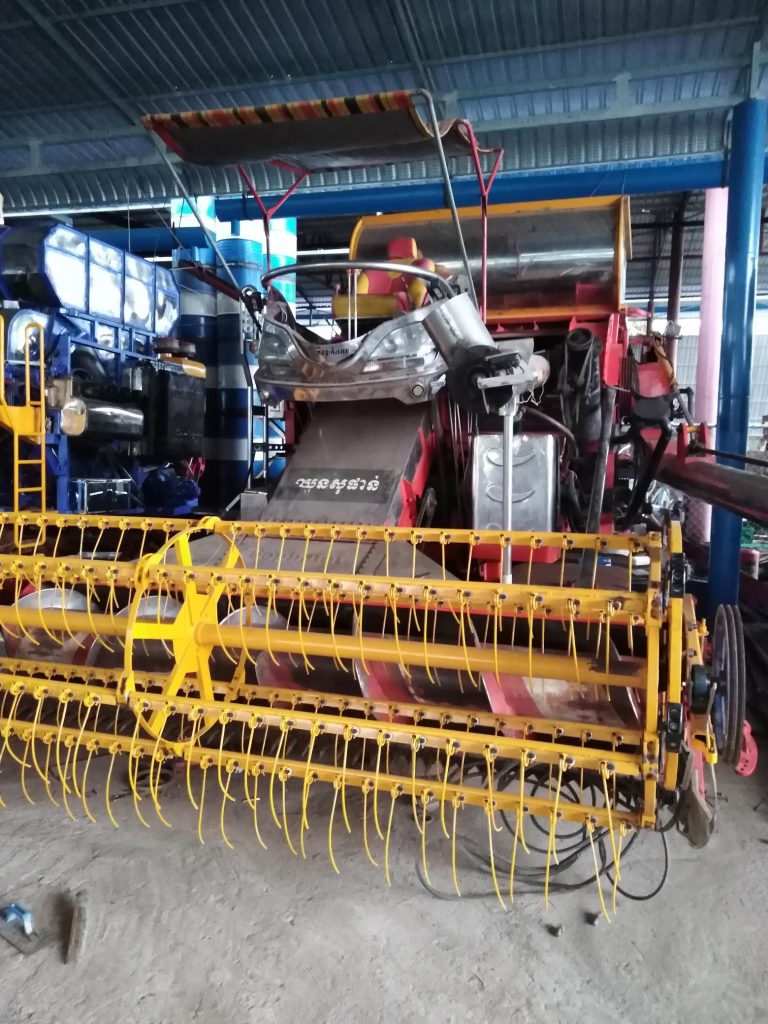 Figure 1. The combine pictured above looks like something from a Transformers movie. Full custom design by a manufacturer in Bantaey Meanchey. Notice the front bumper from a bumper car under the cab.
Time was very limited so we immediately got to work. I worked on 3D printing introductions and a questionnaire for the respondents. Gerald contacted the respondents via phone/email and we managed to organise a packed schedule for the following week. Makara then translated the questionnaire and pre meeting information into Kymer.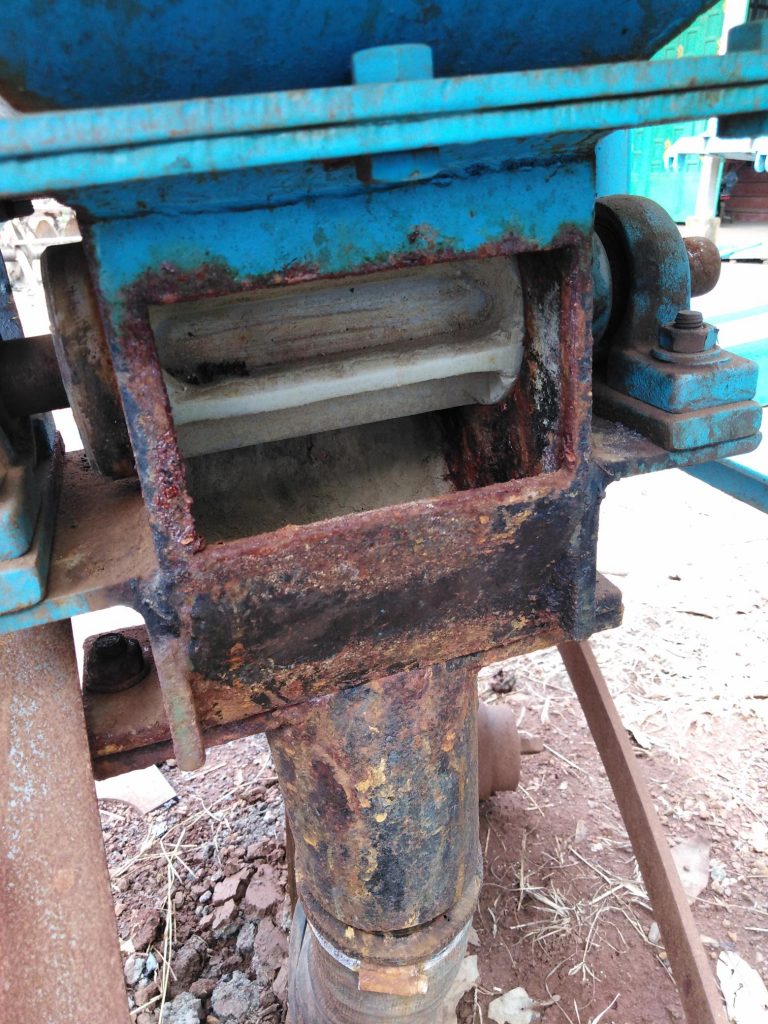 Figure 2. A plastic metering device on a fertiliser spreader. This spreader uses a funnel to store fertiliser and it passes down through this metering device. It has a disc at the front to open up the soil where the fertiliser is deposited. The metering device is definitely a part that could be easily 3D printed.
The following week we met people from various agri-machinery backgrounds in Battambang, Banteay Meanchey, Oddar Meanchey, Siam Reap, Kampong Thom and Kampong Cham. Like the Philippines, there was very little knowledge of 3D printing but all were generally interested in the technology and it's potential for manufacturing spare parts.
---
Comments are closed.