Visit to Hong Kong
After a busy 2 months with IRRI, I managed to fit a trip to Hong Kong in before I headed home for Ireland, The trip was organised many weeks ago and I almost had to pull out at the last minute. Due to unforeseen circumstances, I had a decision to make the evening before we left. Thankfully I managed to make the trip and it was very worthwhile. On Friday from Manila, myself, Filipe, Brock, Annika and Meg set off.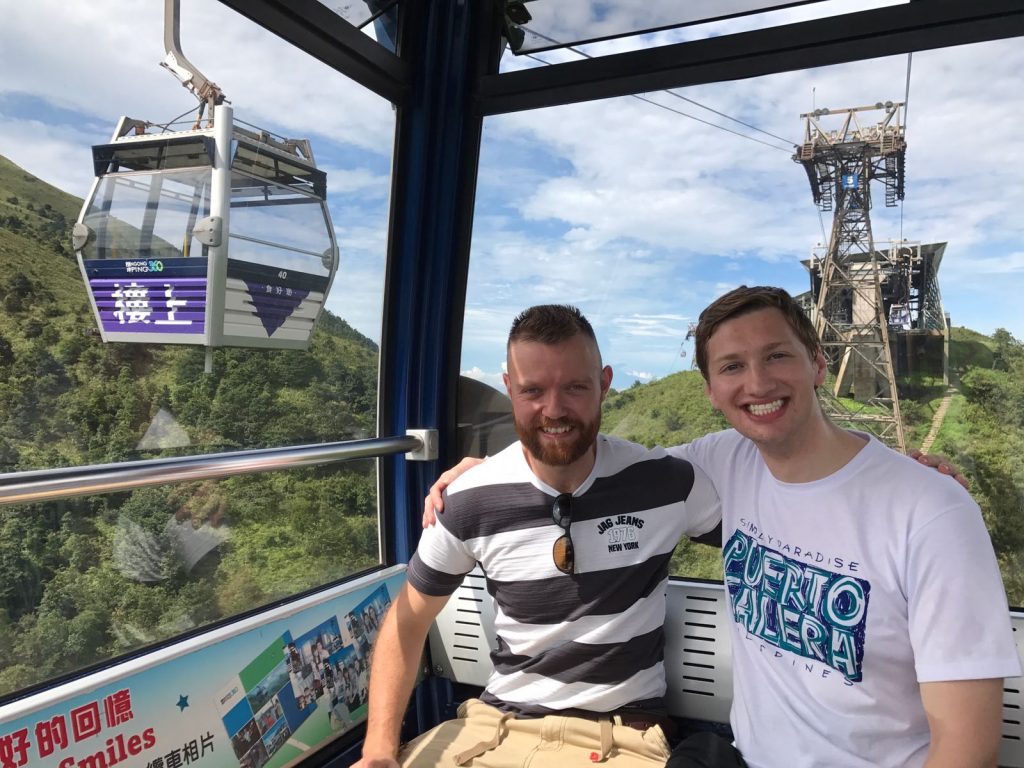 Myself and Brock (roommate) on the cable carHong Kong is a fantastic place to visit with the cable car spin over the mountains to Big Buddha absolutely jaw dropping! The views were amazing and to have seen this monument was certainly one off the bucket list. Saturday was spent on the cable car and visiting the bronze statue of Big Buddha in Ngong Ping, Lantau island, Hong Kong. The scenery was second to none and matched that of the picturesque views provided by the many Philippine islands. Nearby we also visited the colourful Po Lin monastery.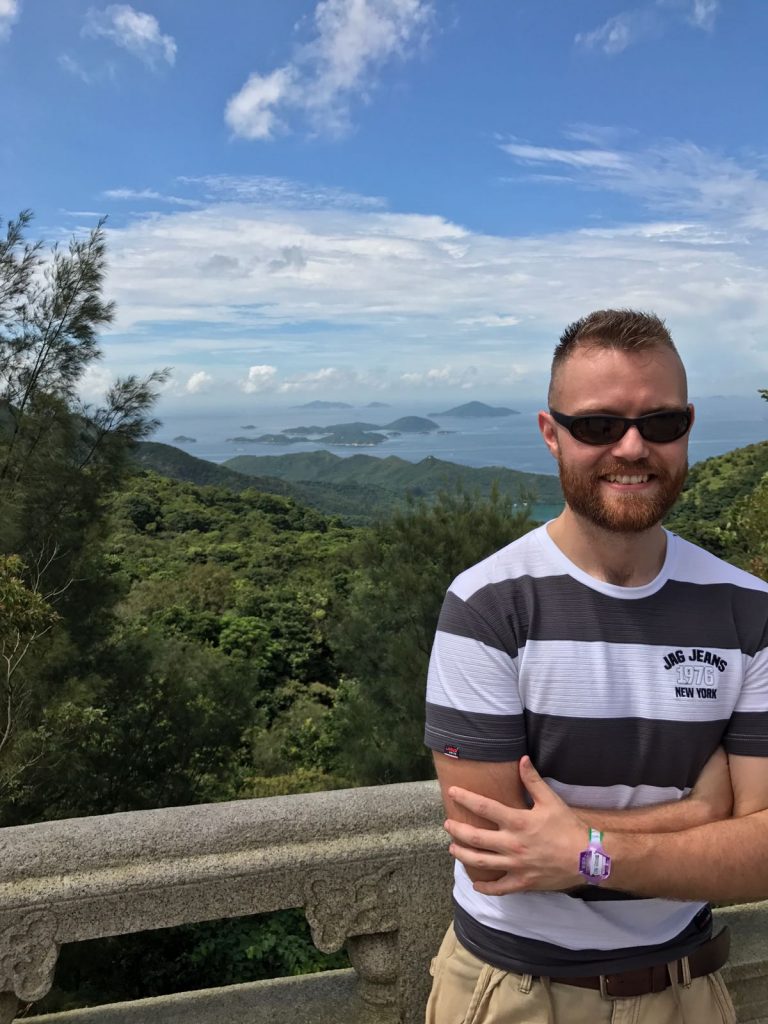 Big Buddha and the Po Lin monastery were built to highlight the link between man and nature, people and faith. It is a major centre of Buddhism in Hong Kong. The Po Lin monastery is gold plated inside out and is one of the finest examples of architecture I'd ever seen. Pictures weren't allowed inside but I stood there with Filipe, (one of the funniest and greatest humans I've ever met) a Brazilian associate from IRRI and gazed at the gold plated walls. Saturday evening we ventured into the city and got Dim Sum, a traditional Chinese dish. It was tantalising!
Sunday started strangely. After breakfast we headed back into the centre of Hong Kong to do some site seeing. Everywhere was closed as there was a cyclone warning. Thankfully after a few hours we managed to get around and see a few places of interest like the avenue of stars. The icing on the cake was the light show by Victoria harbour where the skyscrapers either side of the river lit up in different colours.
Monday will be one of the craziest days I will ever put down. We were up early and headed to the airport where we flew back to Manila. We then got a van back to IRRI where I signed off on my internship, collected my cert, packed the bags and headed back to Ninoy Aquino airport for the flight home to Ireland. 30 hours later I was home! Impressive to say the least having flown from Manila to Hong Kong for the weekend on Friday, back to Manila on Monday, returned to IRRI, back to Manila that evening, onto Abu Dhabi, landed in Dublin and finally a painful bus journey home to Clare. Anyway on the plus side I've survived to tell the tale!
---