In the time of writing the "Migration, Environment and Climate Change" Country Profile for Ireland, the Intergovernmental Panel on Climate Change (IPCC)'s Working Group 1 released the Sixth Assessment Report (AR6) – detailing in almost 4000 words the most up-to-date knowledge on the physical science basis of climate change. This intergovernmental body works to provide the latest scientific information available on the evidence for human-induced, or 'anthropogenic' climate change.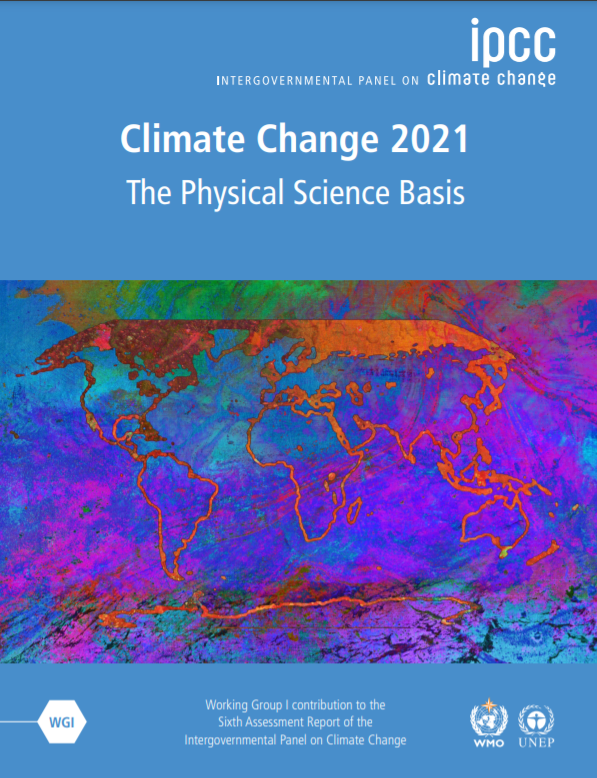 Over 200 authors and scientists from all around the world voluntarily contribute to this IPCC report, as the body strives to provide the most objective information possible in order to best influence policy processes relating to climate action. The current state of the climate, possible climate futures, climate information for risk assessment and regional adaptation and finally, options for limiting future climate change, are outlined in the Summary for Policymakers (SPM).
So, what has the IPCC discovered?
Simply put, there is "unequivocal" evidence that human-induced climate change has affected weather and climate extremes in every region globally. Meanwhile, changes already incurred from the GHG emissions released will be irreversible for centuries to millennia, especially changes to the ocean, ice sheets and global sea levels.
As the climate observations and projections increase in severity, the people and places that have been exposed to disastrous affects will continue to feel these changes, while the impacts will continue to expose more people and places worldwide. These pose sobering questions for where, when and how the populations affected will resettle where conditions are viable and safe.
Climate change impacts are disproportionate and impact the world's most vulnerable people. The impacts of greenhouse gas emissions are also impacting those who have contributed least to the climate crisis. Countries that have historically contributed the most to greenhouse gas emissions have a responsibility to be at the forefront of protecting and equipping those most vulnerable globally. Strengthening global adaptive capacity will be demonstrated by how those most vulnerable and marginalized are equipped to adapt, as illustrated by the Sustainable Development Goal's Universal Value Principle of "Leave No One Behind", which to many, means "reaching the furthest behind first". This, in tandem with extensive reductions in emissions, will be some of the major ways that leaders can make transformative steps towards restorative environmental and climate justice.